The Indonesian island of Bali has long attracted droves of visitors towards its crystal clear waters and long white beaches. Just search #Bali in your Instagram to easily see why. Bali is not a one trick pony. In fact, it has almost all the sights you could wish for in a tropical island getaway. This article centers around what were our top 10 Bali Instagram moments: from volcanic mountains covered in forests, serene rice paddies, sandy beaches and technicolor coral reefs to spectacular religious temples.
If you are planning a trip to Bali you will want to take the opportunity to make your friends jealous, especially with picture perfect photo opportunities around every corner.
To help you out we have compiled this list of places you CAN NOT miss. So go, snap a picture and post it for the rest of us to enjoy! Keep in mind that these are some of the more famous spots to visit and photograph on Bali but they are only a few. The island is full of great spots like these, many of which are just waiting for you to be the first to get that angle, sunset, view or spot to delight the people on Instagram.
Suggested Photo-Ops on Bali
1. Hanging Gardens Spa – Infinity Pool
The infinity pool at Hanging Gardens Spa Resort overlooks evergreen hills coated in thick, green forests. While you're there, grab a famous Indonesian massage at this world class spa.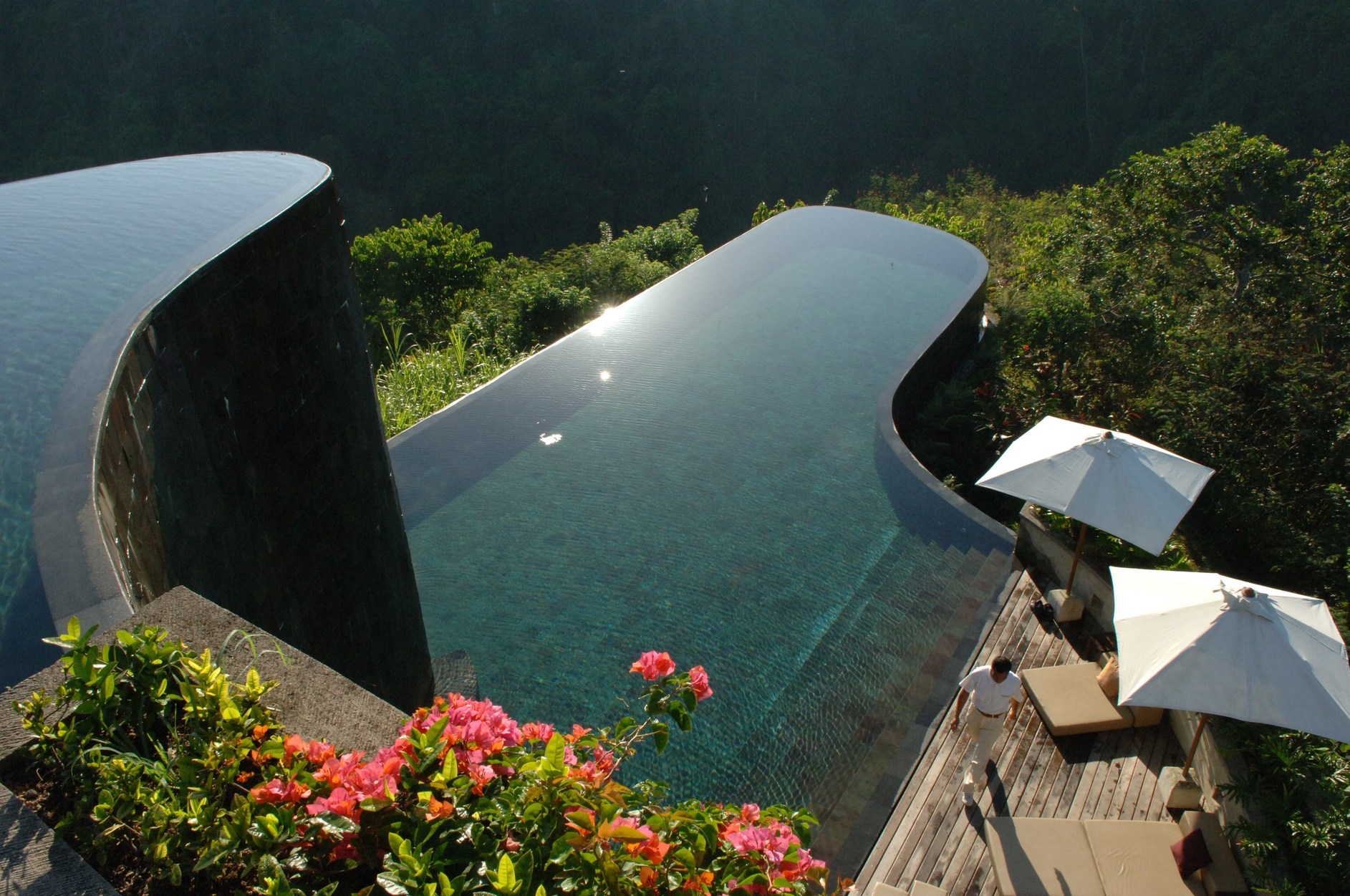 2. Nusa Penida
This small Island to the southeast of Bali has it all. Of special note is Pasih Uug (Broken Beach) a round lagoon, separated from the ocean by a cliff; and Angel's Billabong, a pool connected to the ocean by a thin opening, filled with crystal clear water.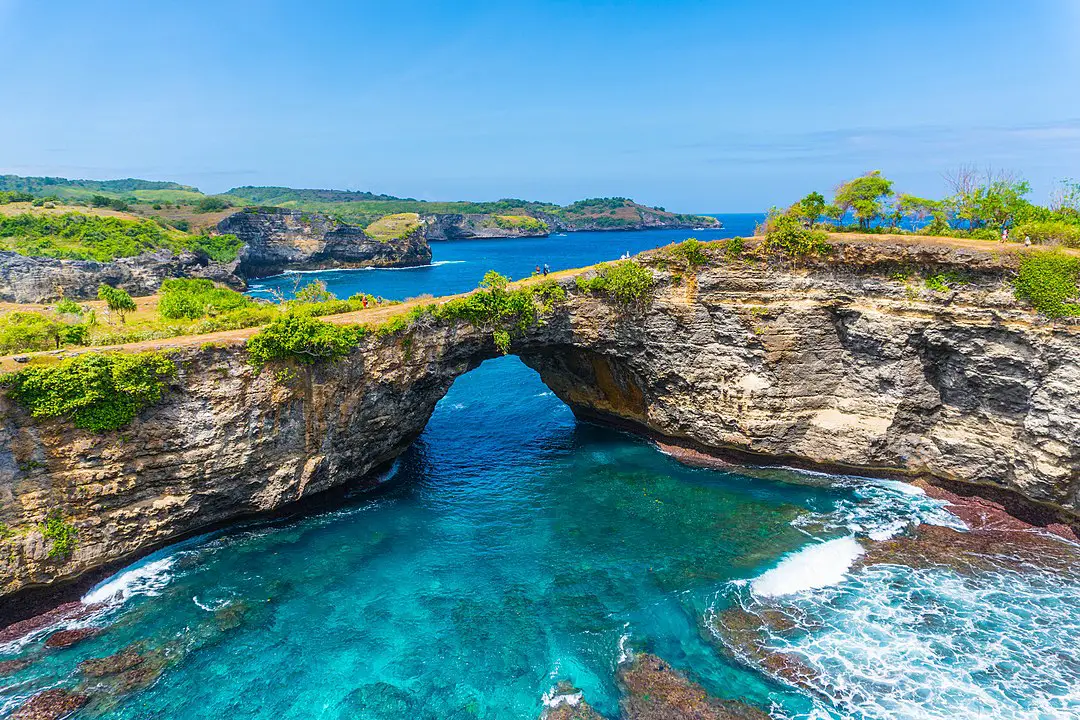 3. Purah Tanah Lot
This temple, placed on a single stone hill, has its access from the beach cut off by high tide. Don't worry the sunset will be spectacular either way.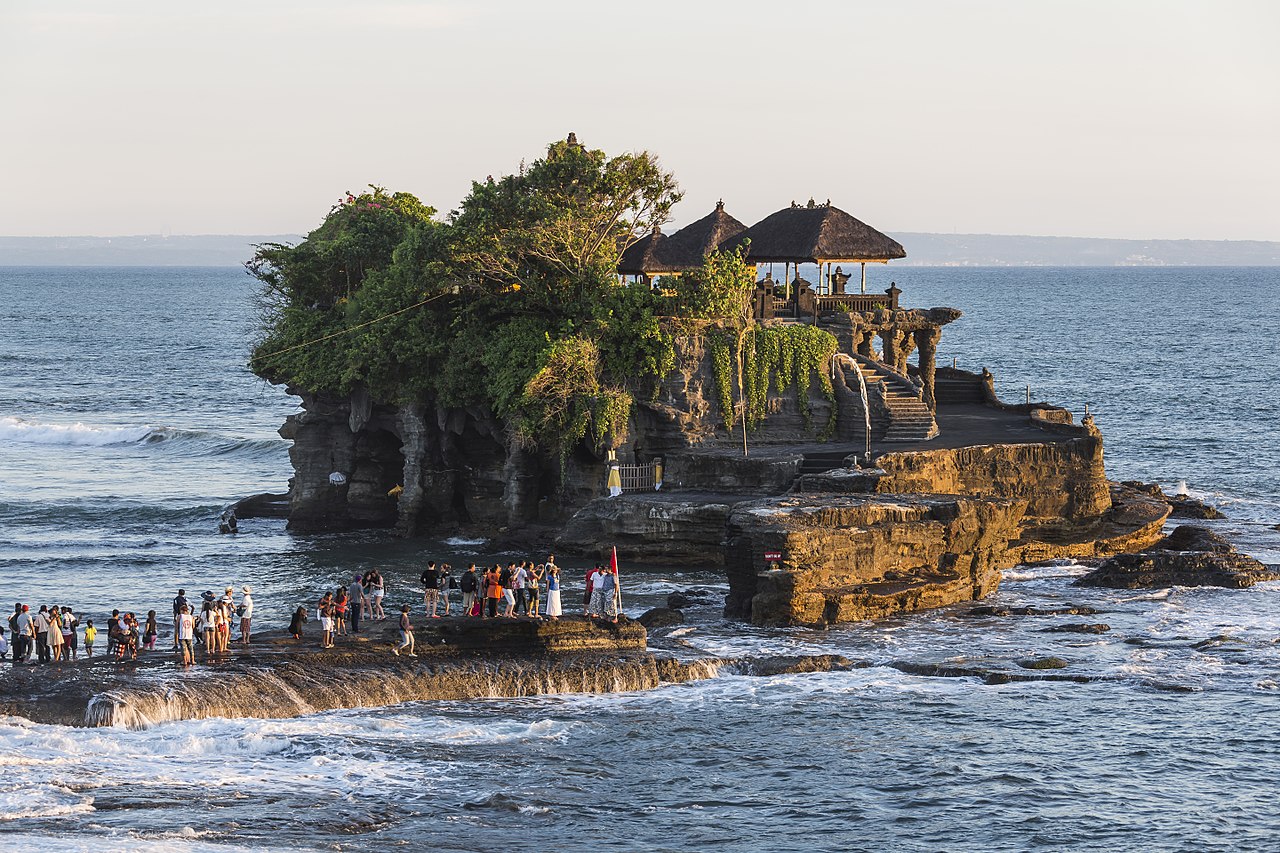 4. Kintamani Lakeside Cottages
Kintamani is a small village next to the beautiful lake of Danau Batur. For some amazing Instagram shots go to the resort's infinity pool for a majestic view of the lake, with its green specks of grass.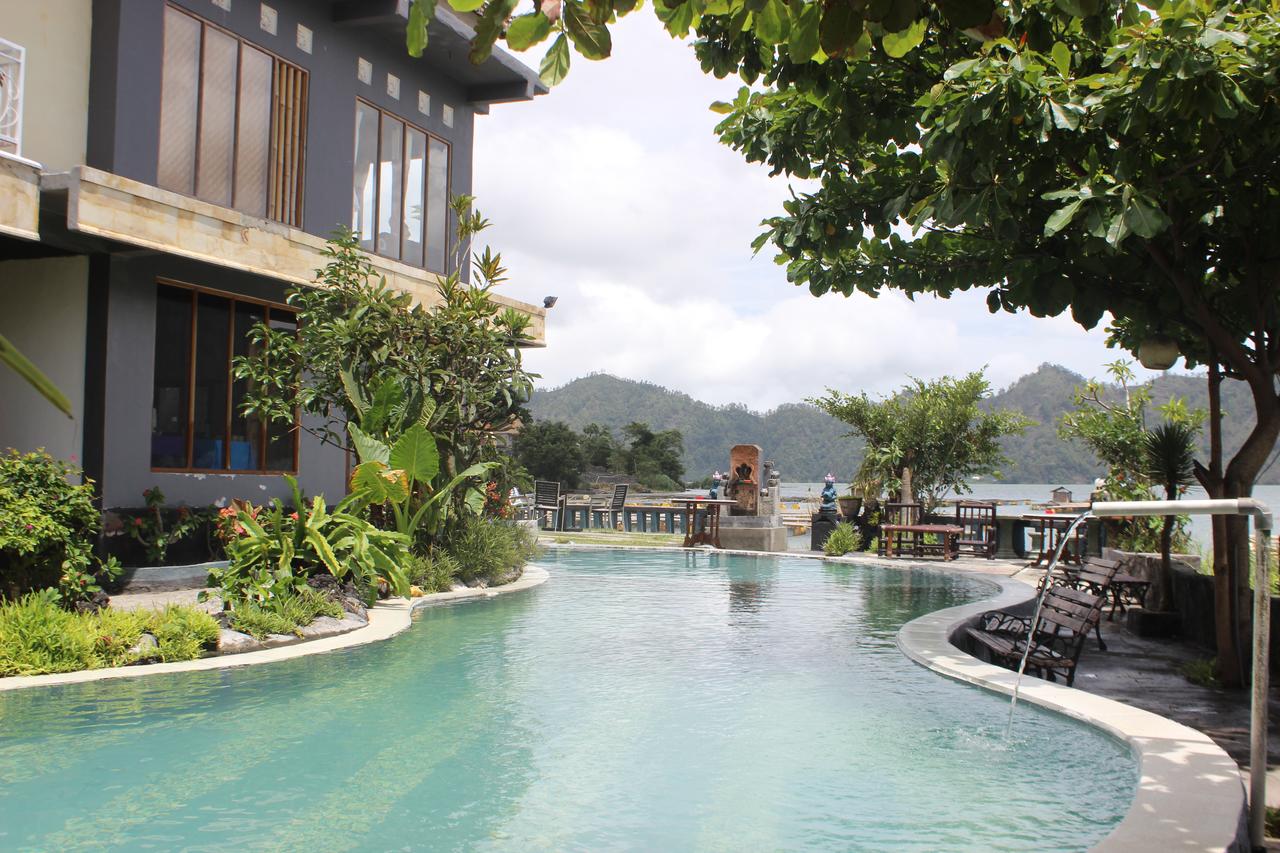 5. Jatiluwih Rice Terraces
Rent a bicycle at these undulating rice terraces for some amazing sunrise and sunset photos. Or just take the time to recharge at this serene and carefree location.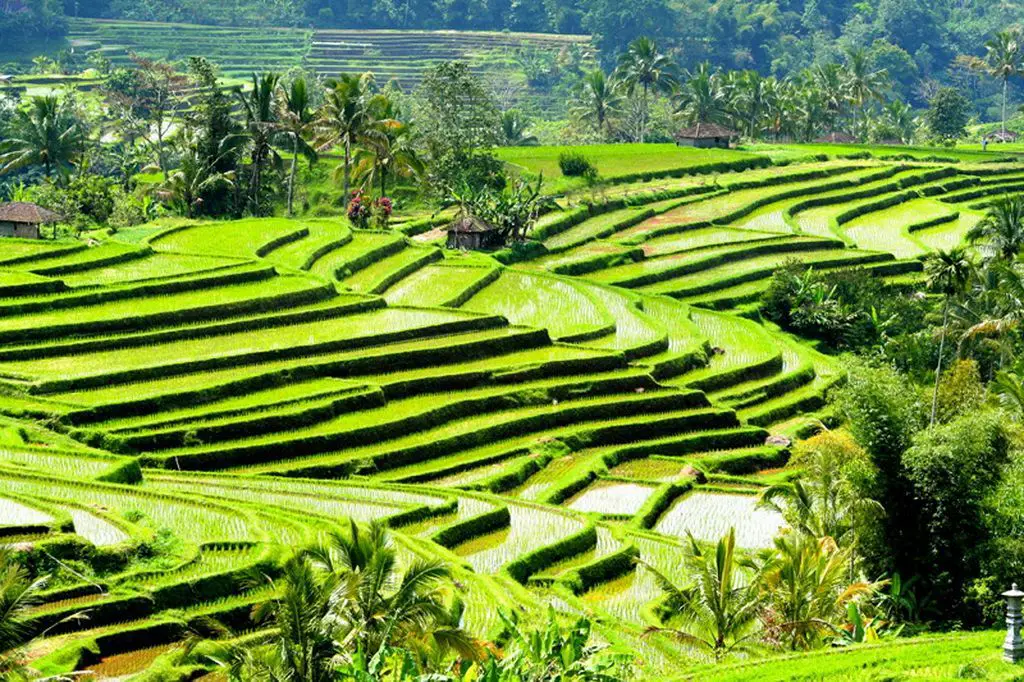 Click on an image for other recommended locations in Bali:
6. Banyumala Twin Waterfall
Most people head over to the more well-known Tibumana Waterfall but don't miss out on this hidden gem. Sit on the banks, or take a dip in the refreshing waters. One thing is for sure these unique siblings will catch your follower's eye.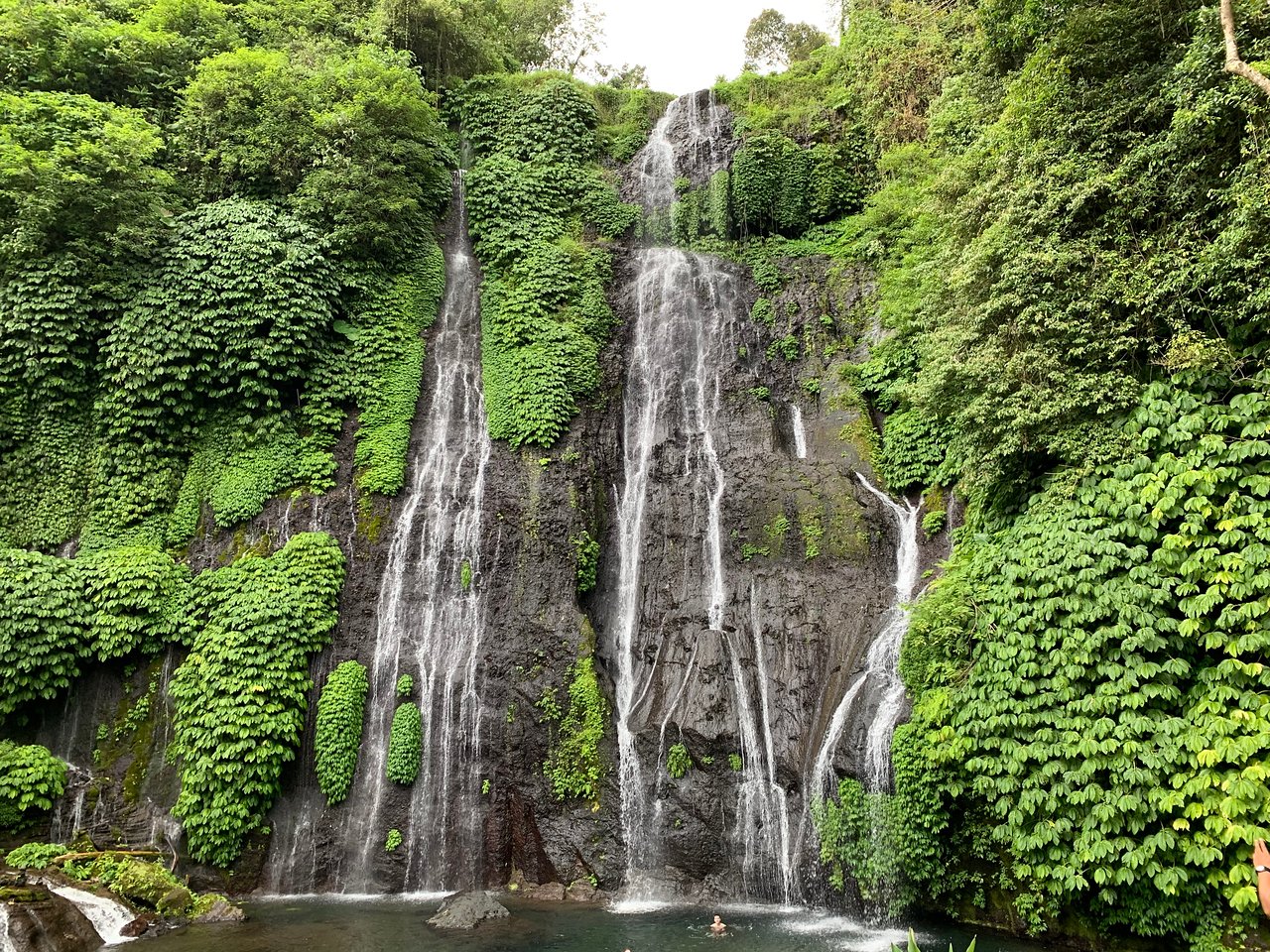 7. Uluwatu Temple
This 11th-century sea temple complex is a must see. The temple itself offers many opportunities for Instagrammable pics but also features monkeys that might be persuaded to pose for you. Just watch your belongings!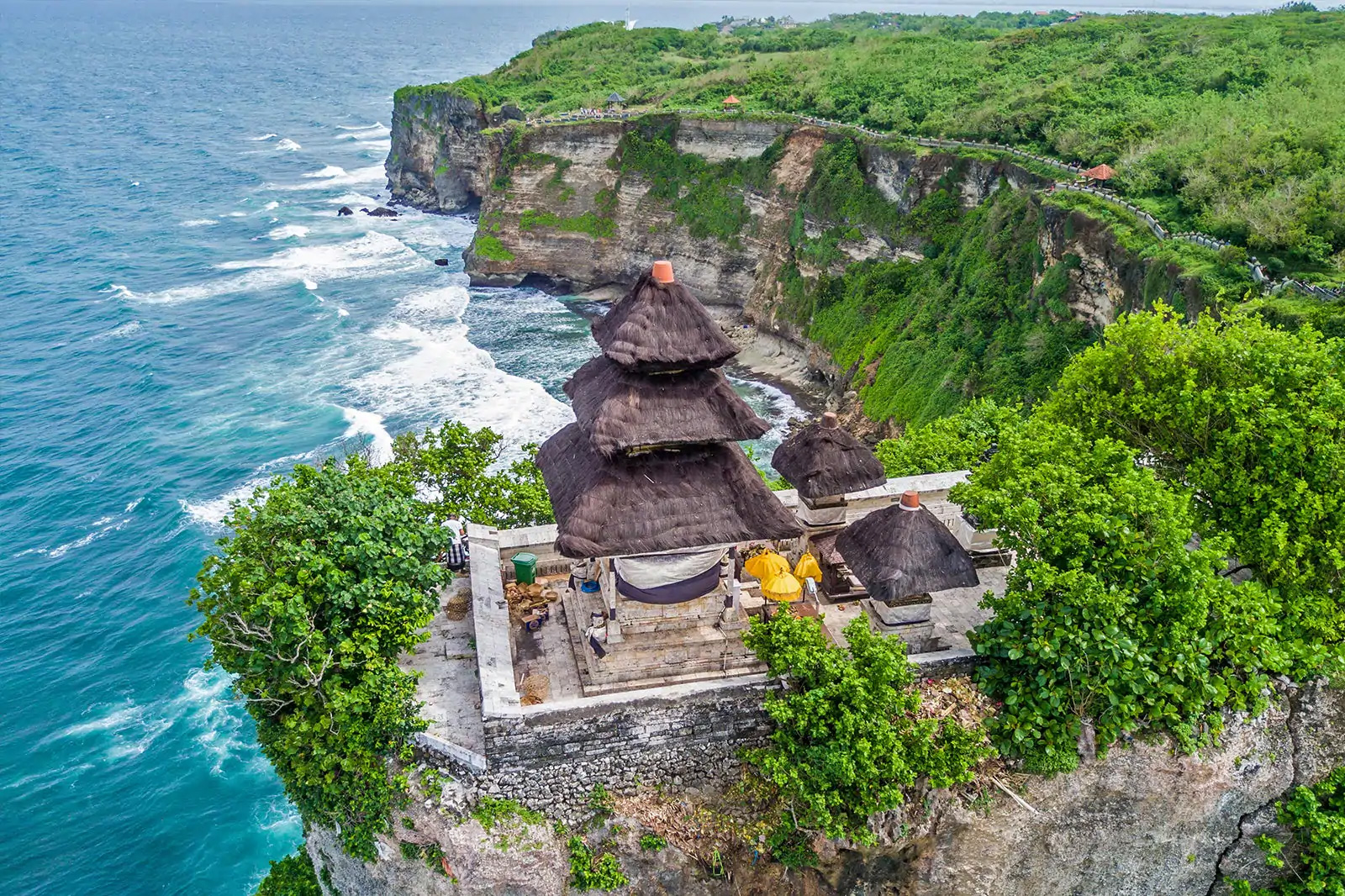 8. Sukawati, The Sacred Canyon
If you want something different than beaches, rice paddies and waterfalls head to this (secret) canyon. It has only recently gained popularity, so take advantage of the originality while it lasts. This canyon offers some otherworldly rock formations to pose with.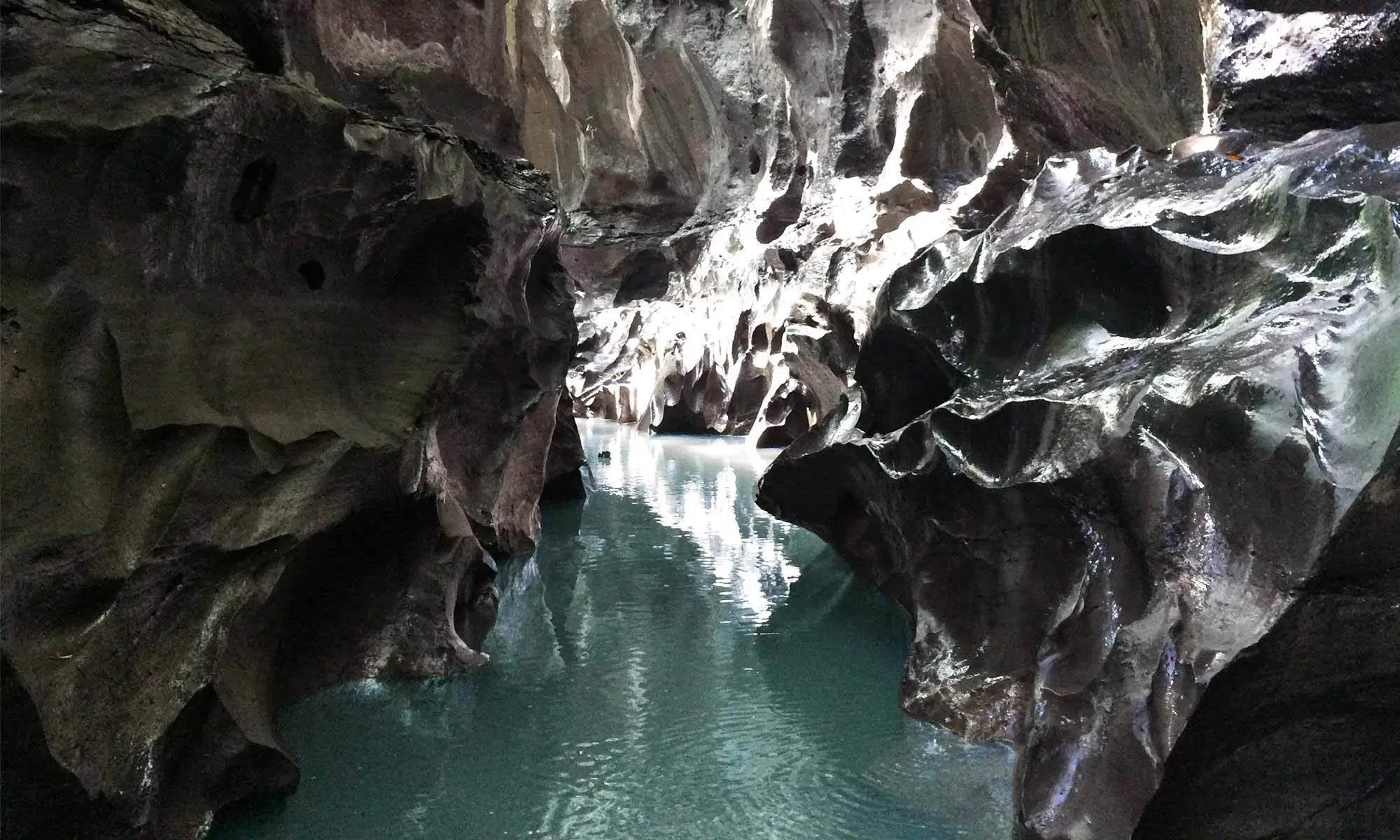 9. Mt. Batur
If you are a bit of a daredevil head to this active volcano in the center of two calderas. There are few more unique experiences than this. You can take pictures on the rim of the volcano with either the ocean or the lake as a backdrop.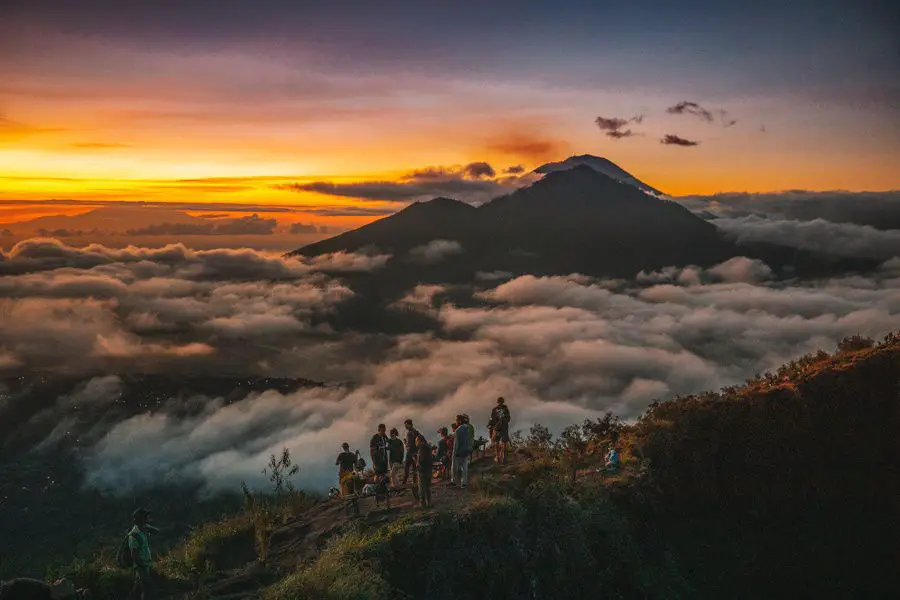 10. Pura Ulun Danu Bratan
This Shaivite temple site is another one of Bali's one-of-a-kind water temples. The tall, tiered towers look awe-inspiring as a silhouette against the sunset. The temple fingers out into the lake with some majestic mountains in the background.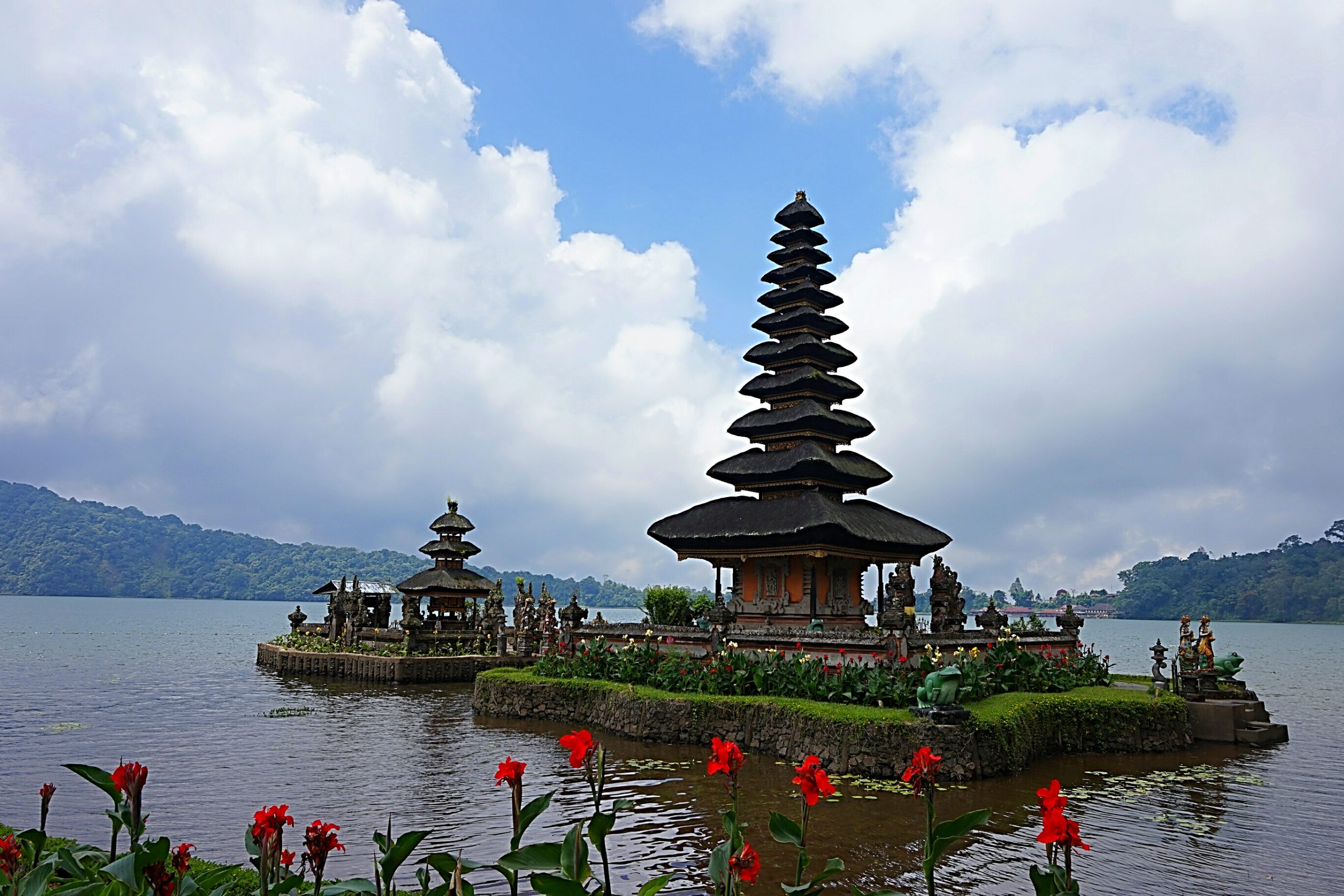 If this list hasn't convinced you to buy your ticket and prepare your hashtags nothing will. There are tons of other locations around Bali for taking pictures. So what are you waiting for? You can enjoy the beautiful island and even some of the surrounding islands for 60 days with a small Visa purchase when you land at the airport. No need to worry about those beforehand. Flights from most of SE Asia and Oceania are really cheap with Singapore and Kuala Lumpur, Malaysia offering the cheapest we were able to find.