20 Great Bali Hotels, the famed island of lovers. It has a varied landscape of hills and mountains with a deeply spiritual and unique culture.
If you decide to travel on this magical island and you will need somewhere amazing to stay, we got you covered.
Here are the best ideal locations you can stay in while in Bali.  After a lot of research, these are my top choices.
20 Great Bali Hotels with a Focus on Luxury
1. The Purist Villas and Spa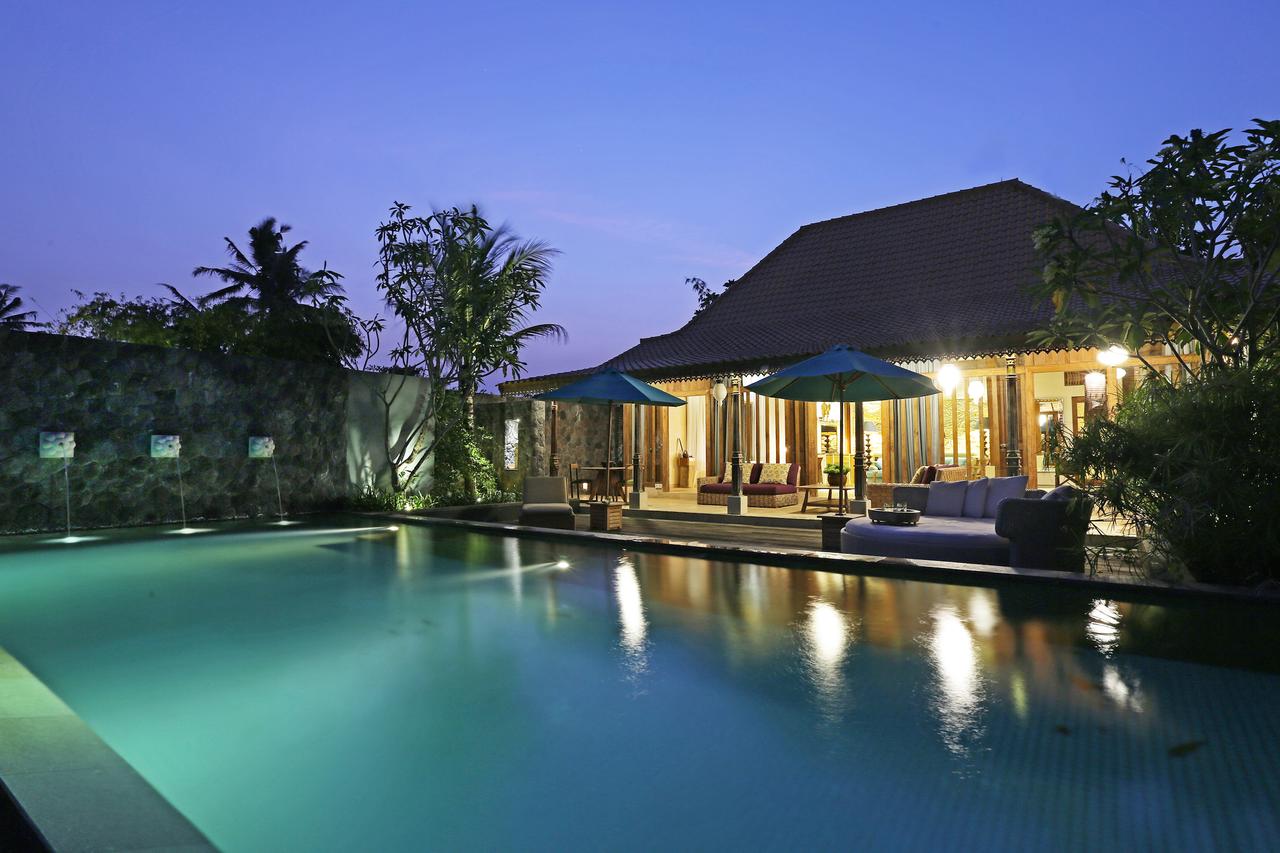 Those, who love luxury and tranquility at the same time, I would recommend this great place.
It is a gorgeously decorated hotel in the middle of the forest coupled with warm and friendly personnel. There is also an immaculate order in villas. The hotel also features free parking, free internet, and a restaurant.
The hotel is located in Ubud, just 25 minutes walk from CBD and approximately 1-hour drive from Ngurah Rai International Airport.
2. Le Meridien Bali Jimbaran Hotel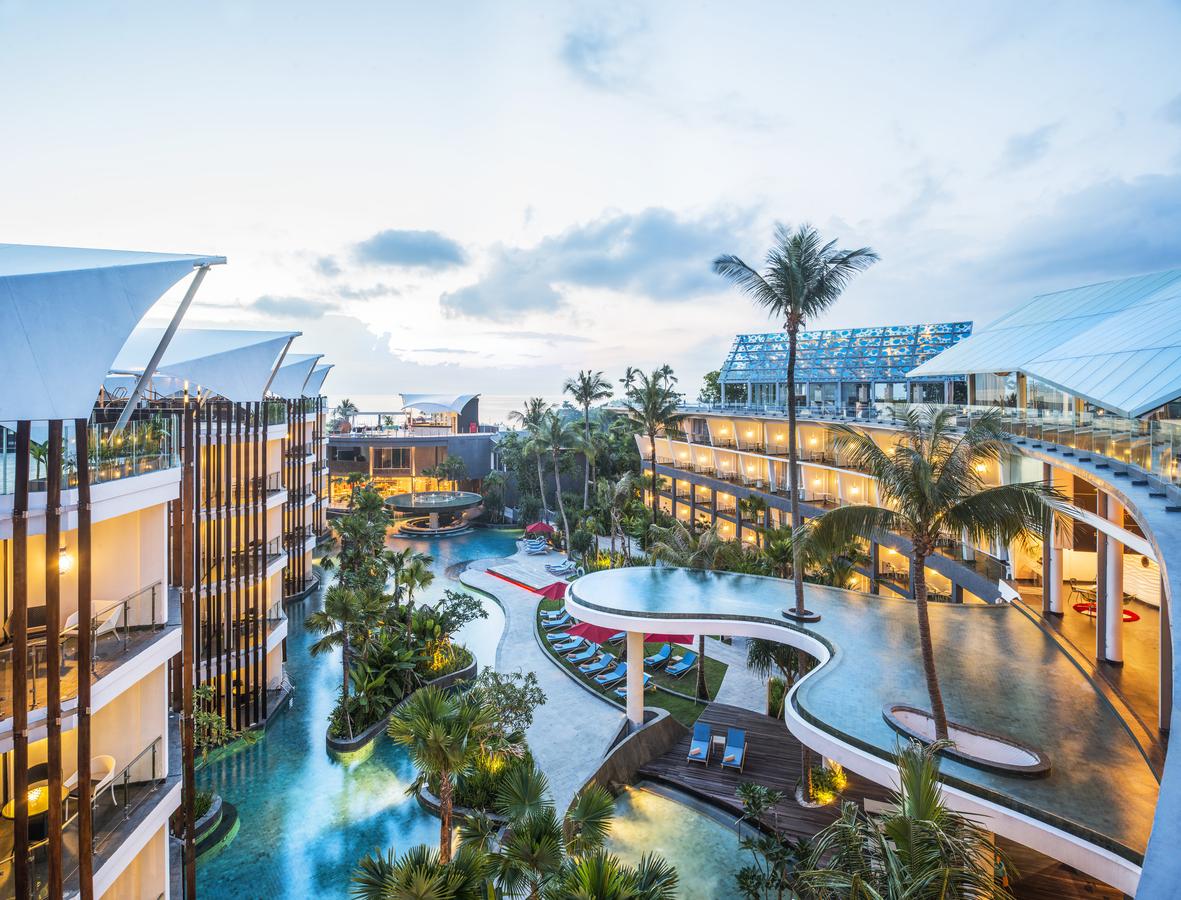 One more place for affluent travelers and seafood lovers to stay in while visiting the island is Jimbaran Bay.
The staff here are very polite and courteous. There are a lot of cafes and restaurants near the hotel. You will be very pleased with a panoramic bay around this hotel.
The hotel is located in Jalan Bukit Permai, Jimbaran, Bali, and only a few steps away from the magnificent Jimbaran Bay Beach.
3. Sofitel Bali Nusa Dua Beach Resort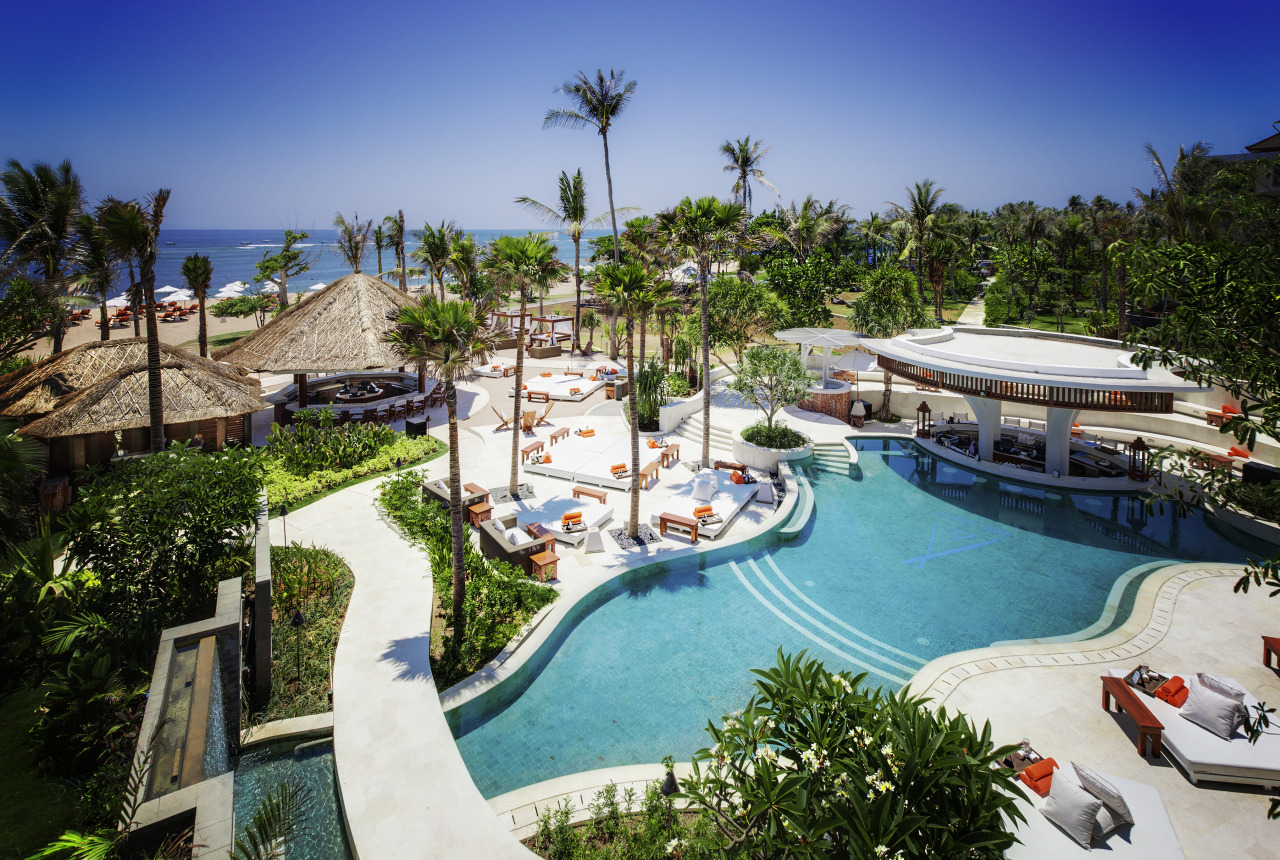 This is a five-star hotel in Nusa Dua. The sand coast around this place is very beautifully designed with amazing facilities.
The hotel provides a direct view of the beach coupled with a huge pool and modern spa.
The hotel is located within the exclusive and serene enclave of Bali's Southern Peninsula in Kabupaten Badung.
4. Fairmont Sanur Beach Bali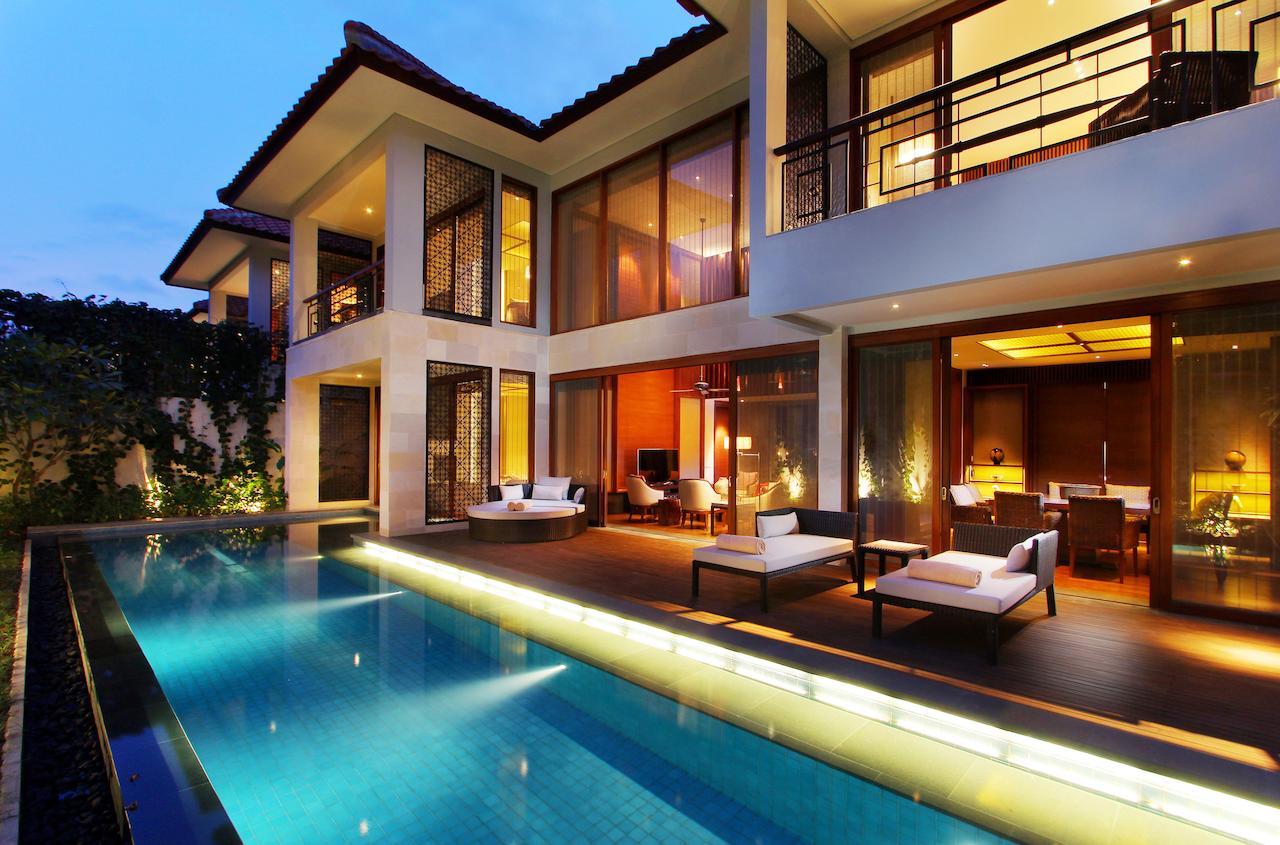 This is an outstanding hotel with a great location, especially for those who love fishing, as there are a lot of fishing boats available.
The luxury resort is just 25 minutes from the Ngurah Rai International Airport and is located in Sanur District, Southeast Bali.
5. Grand Mirage Resort and Thalasso Bali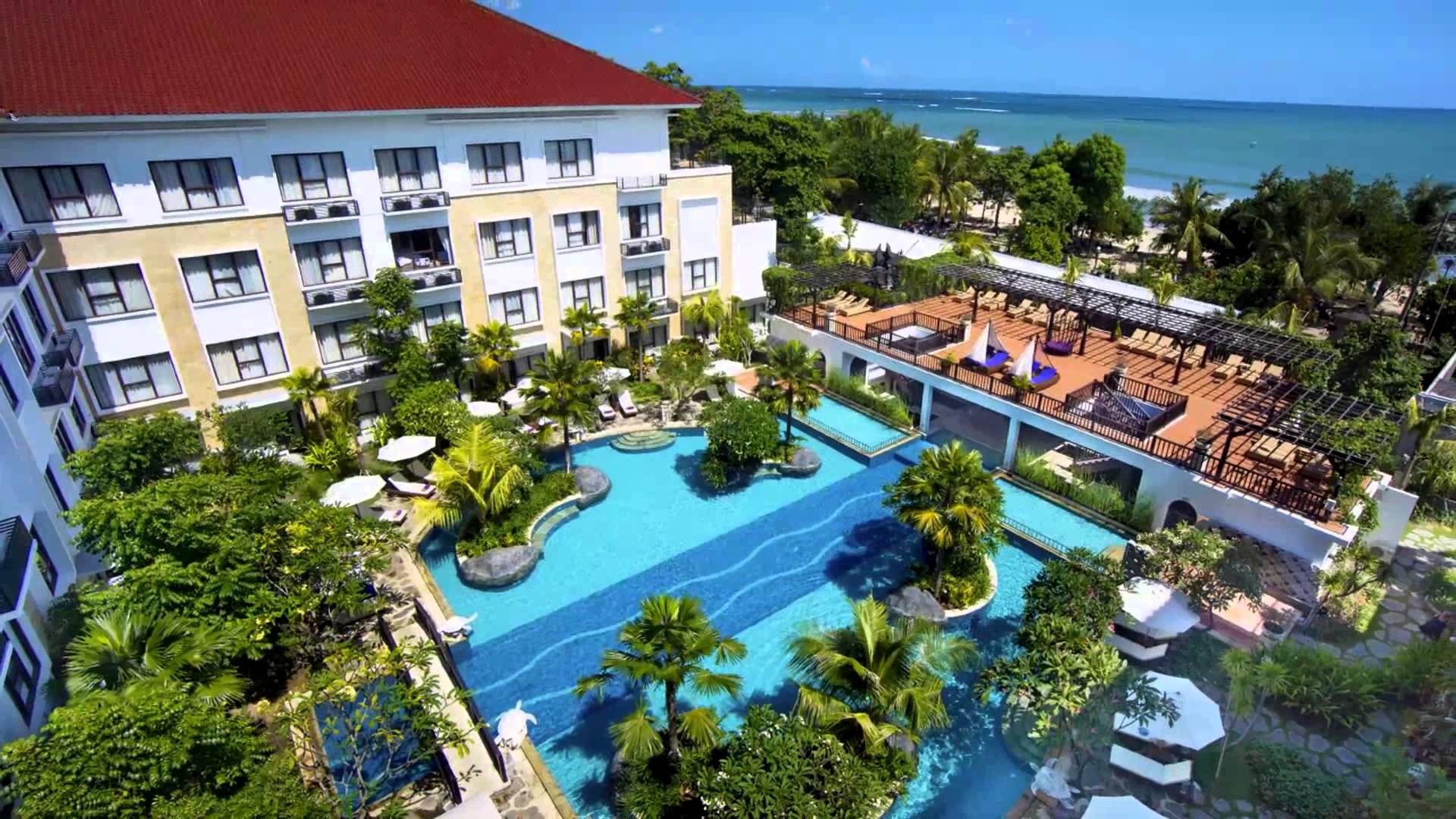 They have an excellent environment, for families with children. There are playgrounds and they provide wonderful customer service with very organized daily activities.
The hotel is located in the luxurious beach of Tanjung Benoa.
6. Sea Breeze Candidasa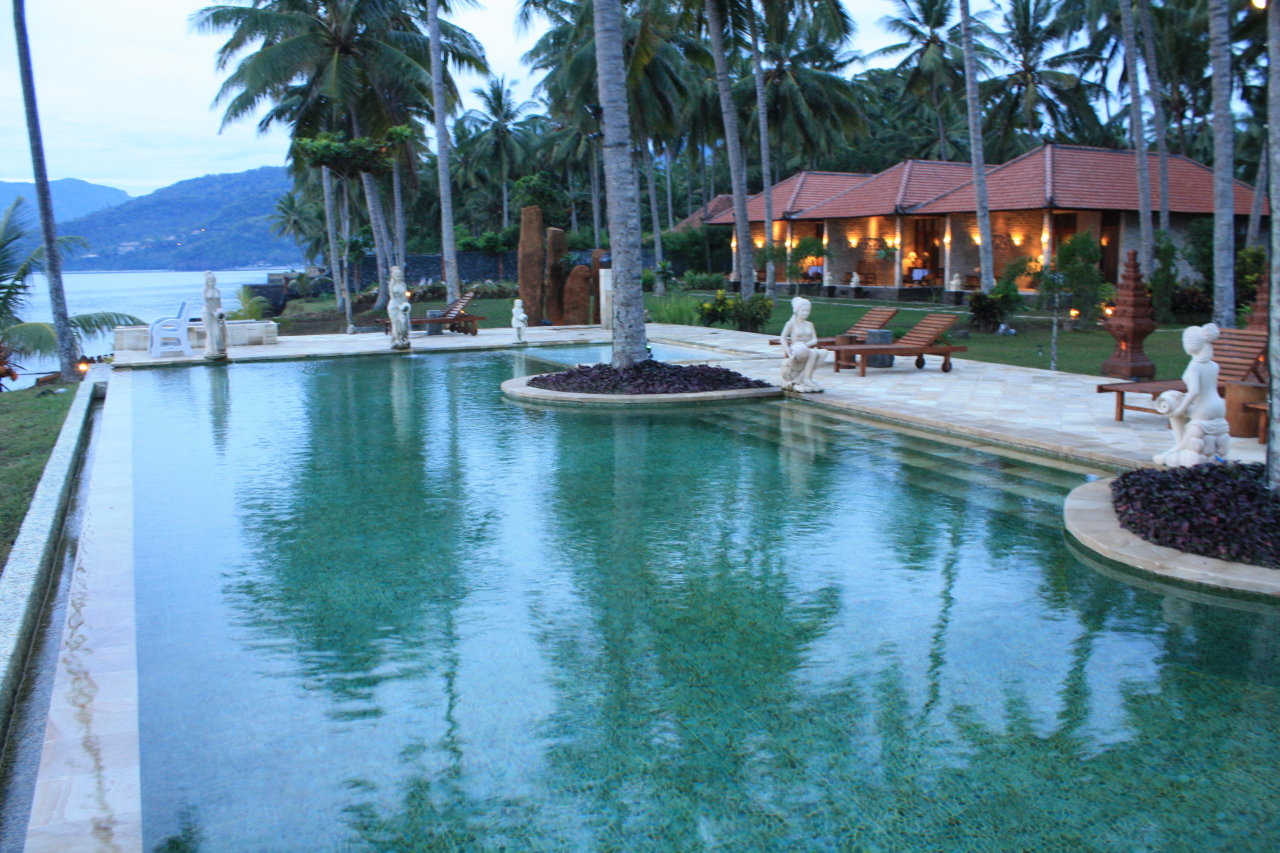 The hotel has a good location with a beautiful sea view. The rooms here face the ocean and are large and comfortable.
With luxurious bungalows, the hotel overlooks the marvelous Lombok Strait and the Nusa Penida Island. The hotel is located in Mendira Beach, Banjar Mendira.
7. Maya Sanur Resort & Spa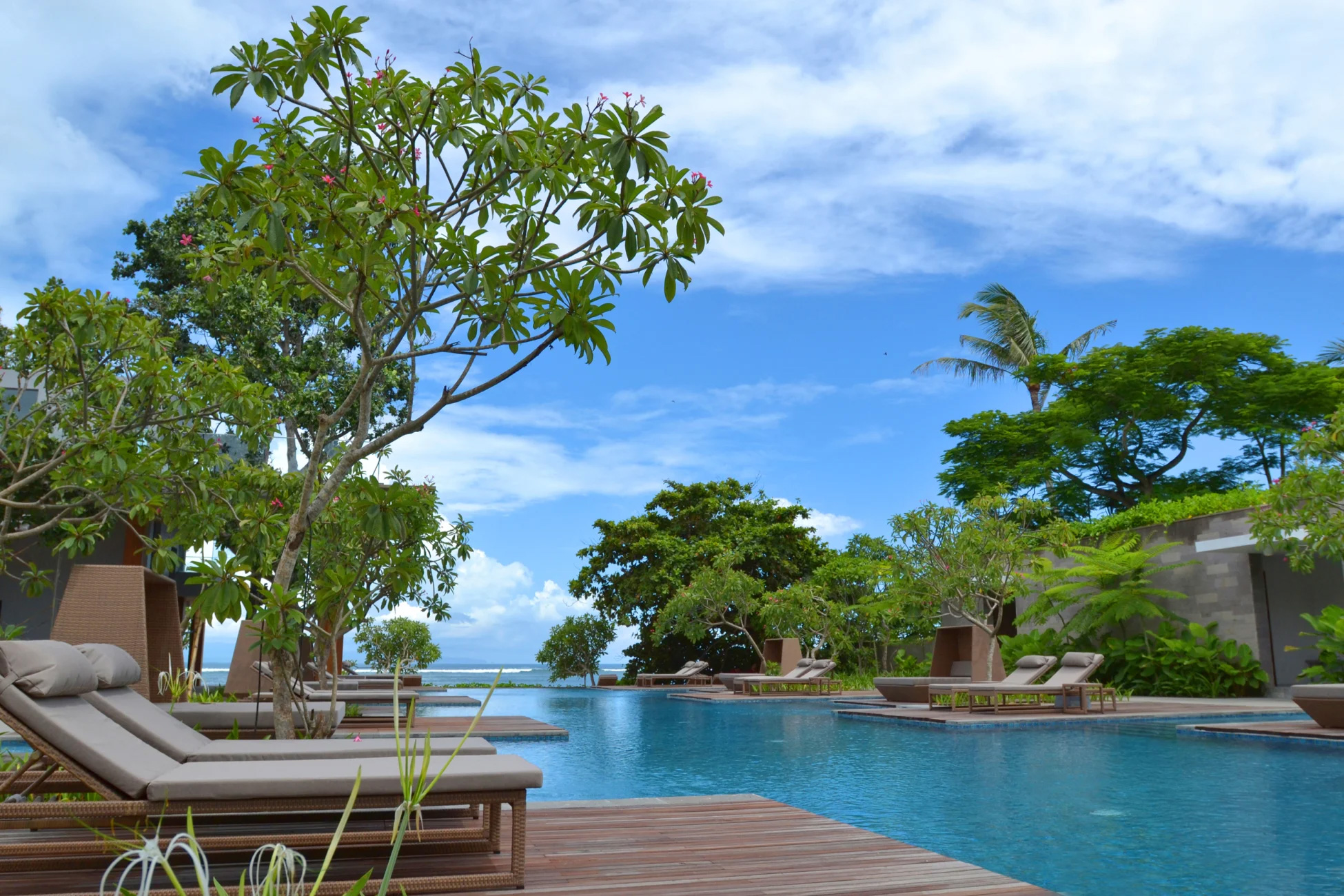 A very nice hotel with extremely friendly and outstanding staff. This is a fairly new hotel with large rooms and excellent customer service.
The hotel is located in Sanur Beach, just 6 km from Bajra Sandhi Monument in Seminyak.
8. Uppalla Villa Seminyak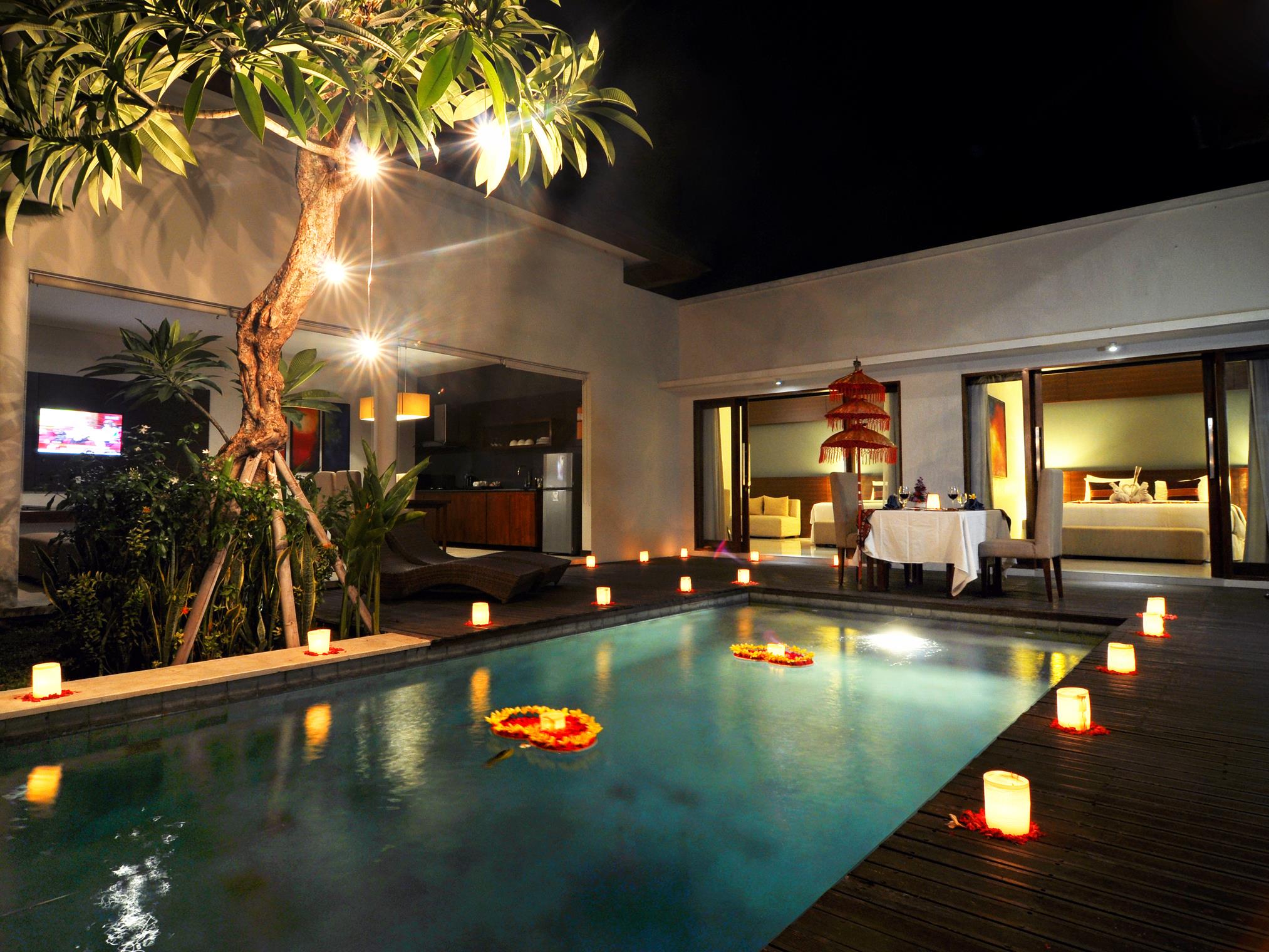 This villa is located in Kerobokan. This is one of the 20 Great Bali hotels that is for people who prefer relaxation rather than a lot of action. It is a nice stay for honeymoon couples.
9. The Stones Hotel-Legian Bali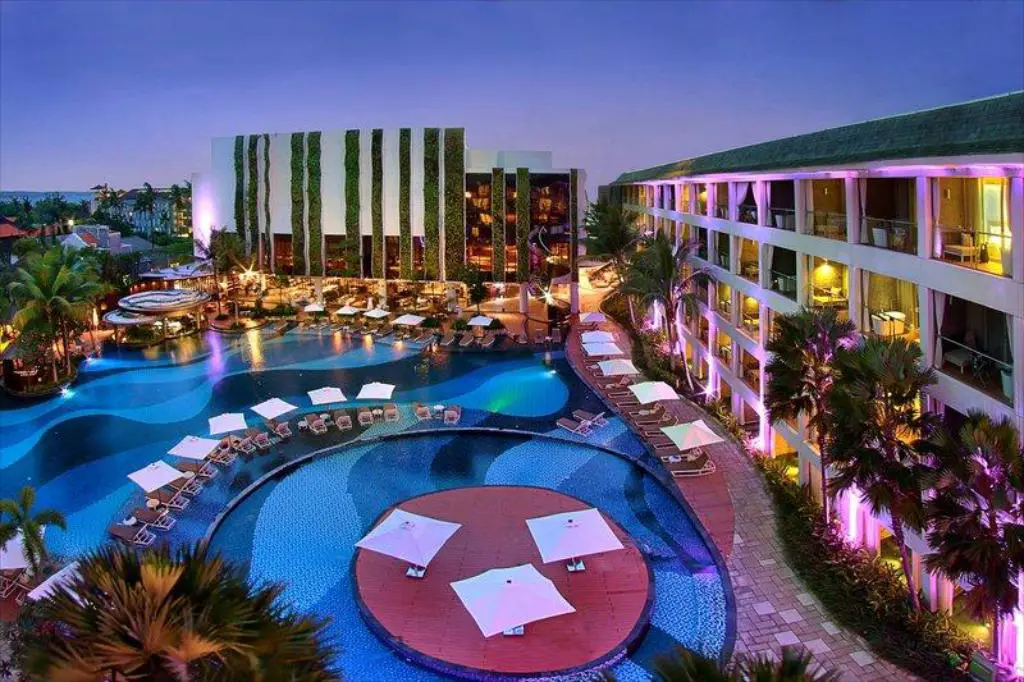 The rooms here are fantastic and luxurious. The hotel also has a huge swimming pool.
This upscale hotel located in Legian Beach is approximately 3 km from the vibrant Seminyak.
10. Warwick Ibah Luxury Villas & Spa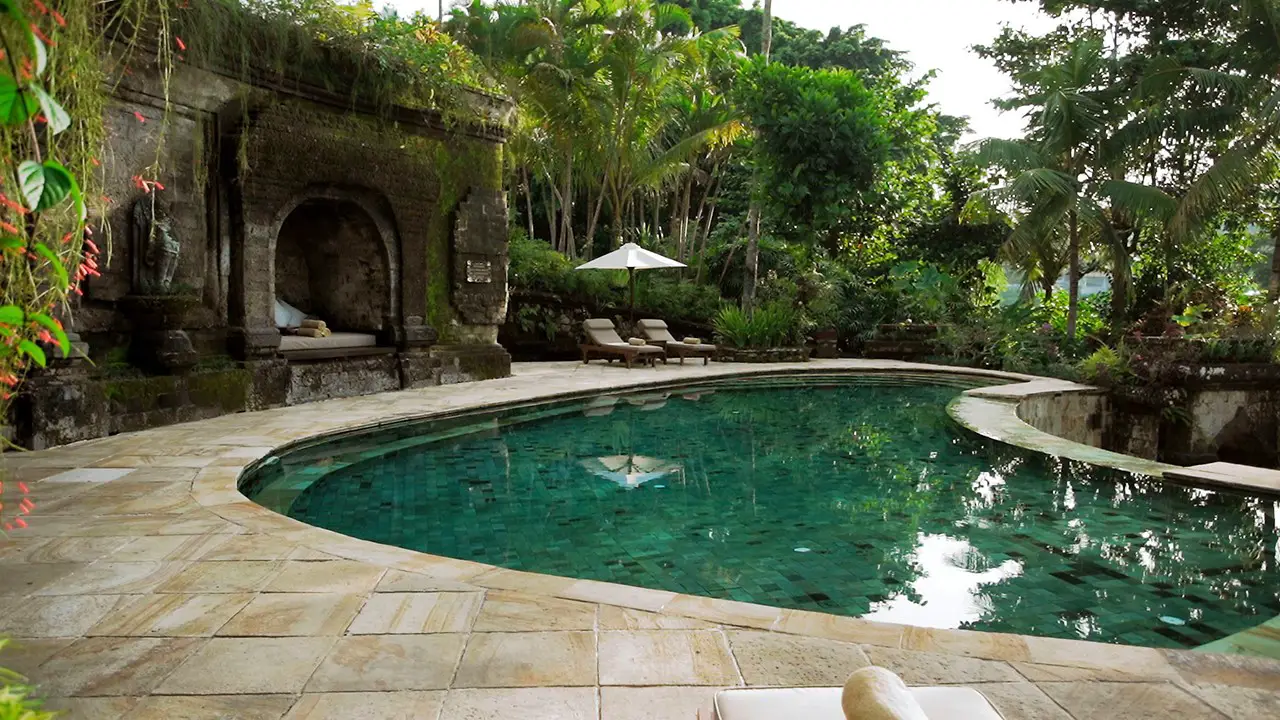 This is an exceptional hotel with lovely staff coupled with great spa facilities and located in a luxury setting.
With uniquely designed villas, the hotel is strategically situated above the Campuhan River near the city center in Ubud.
11. The Mansion Resort Hotel & Spa, Ubud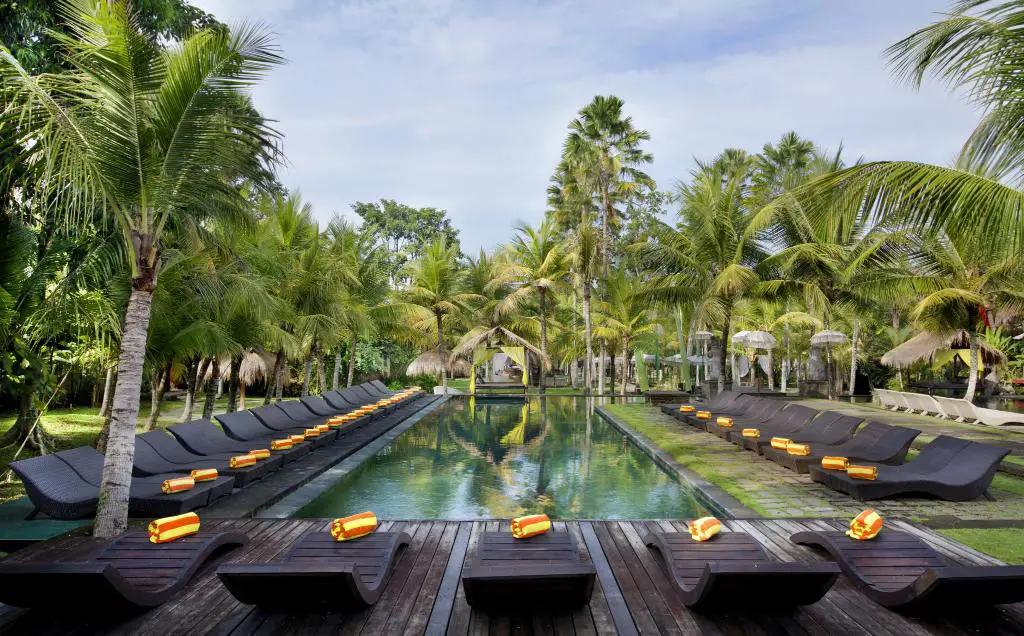 A five-star hotel, with great services and super clean rooms.
Uniquely situated among tropical gardens, this luxurious hotel is approximately 3.7 km from the Neka Art Museum and 6 km the magnificent Sacred Monkey Forest Sanctuary in Ubud.
12. Grand Hyatt Bali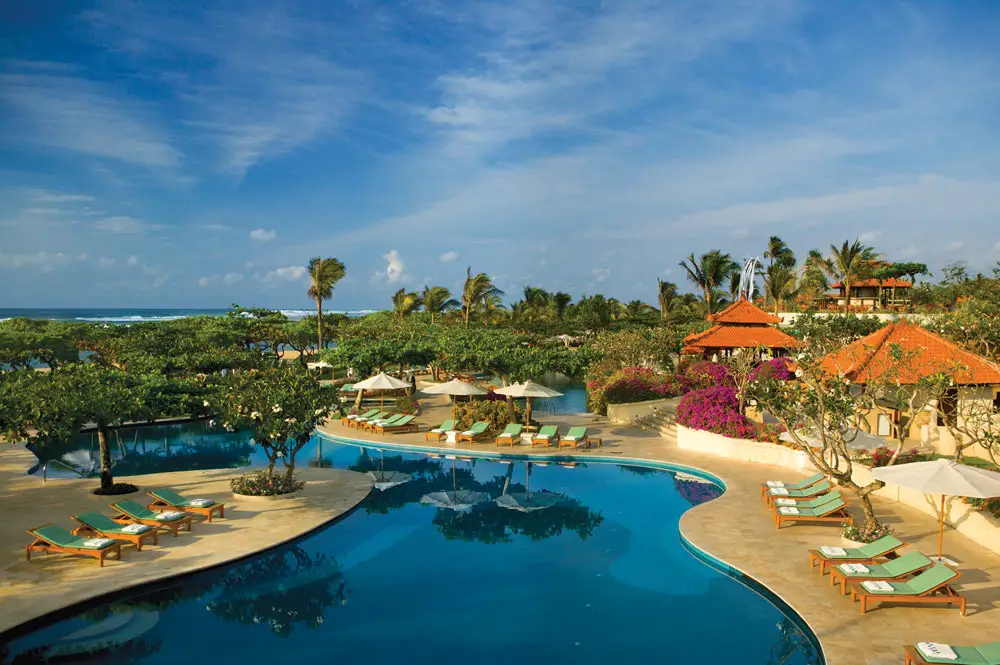 This is a five-star hotel and is very convenient for families. It offers free infant beds and a comprehensive children supervision system.
The comfy beach hotel is located 4 km from the Goa Gajah cave amid beautiful tropic gardens in Nusa Dua.
20 Great Bali Hotels: Easier on the Pocketbook
13. Kamajaya Villas Bali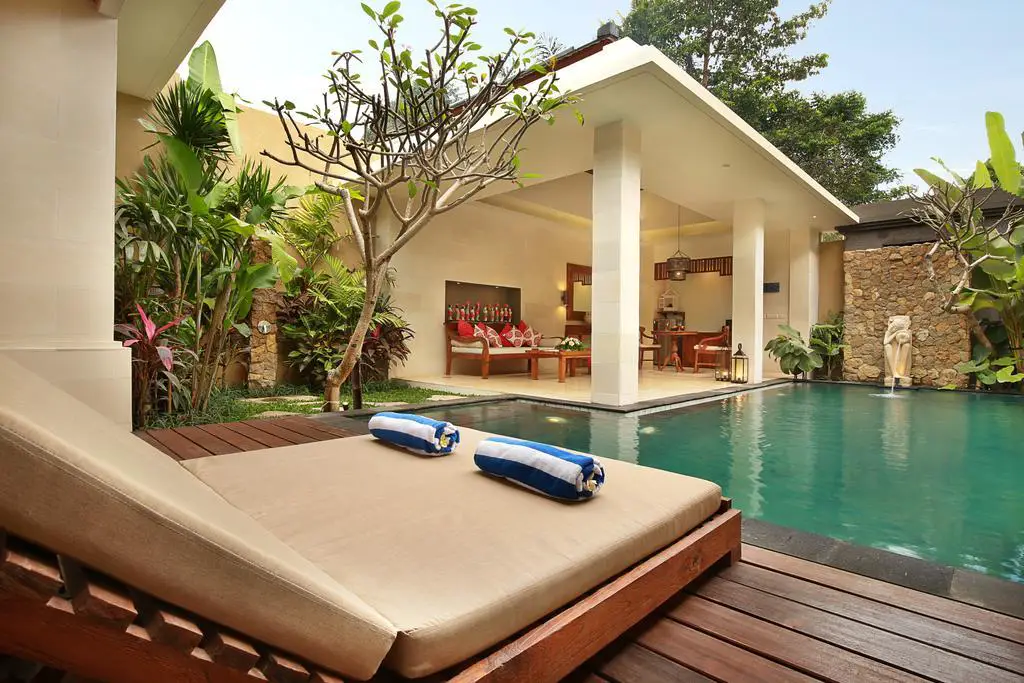 The villa is great with very clean pool. The personnel here are always willing to help.
The hotel is located on a serene street in Sayan, Ubud and is only 10 minutes' drive from the city center.
14. Gayatri Ubud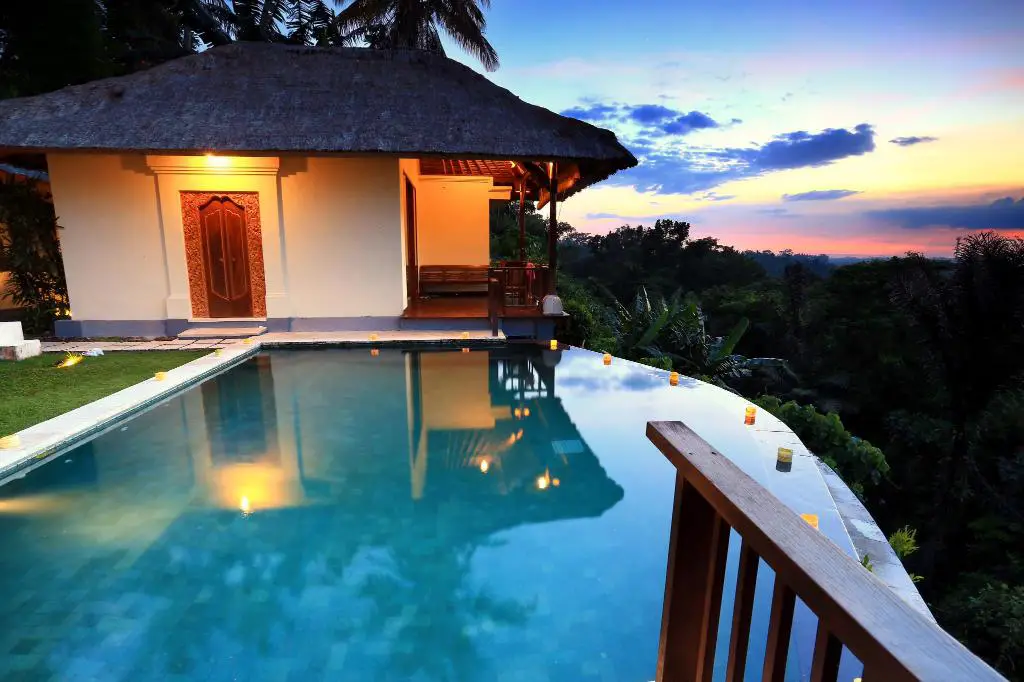 In researching the 20 great Bali hotels, we also found locations for those who are looking for a less expensive place to stay. It has very comfortable and clean rooms. And customer services are excellent.
Located a few steps away from the Ubud Palace, the beautiful oasis in the center of the city is just amazing. The hotel is also located approximately 1.5 miles from the incredible Monkey Forest in Ubud.
15. VOUK Hotel & Suites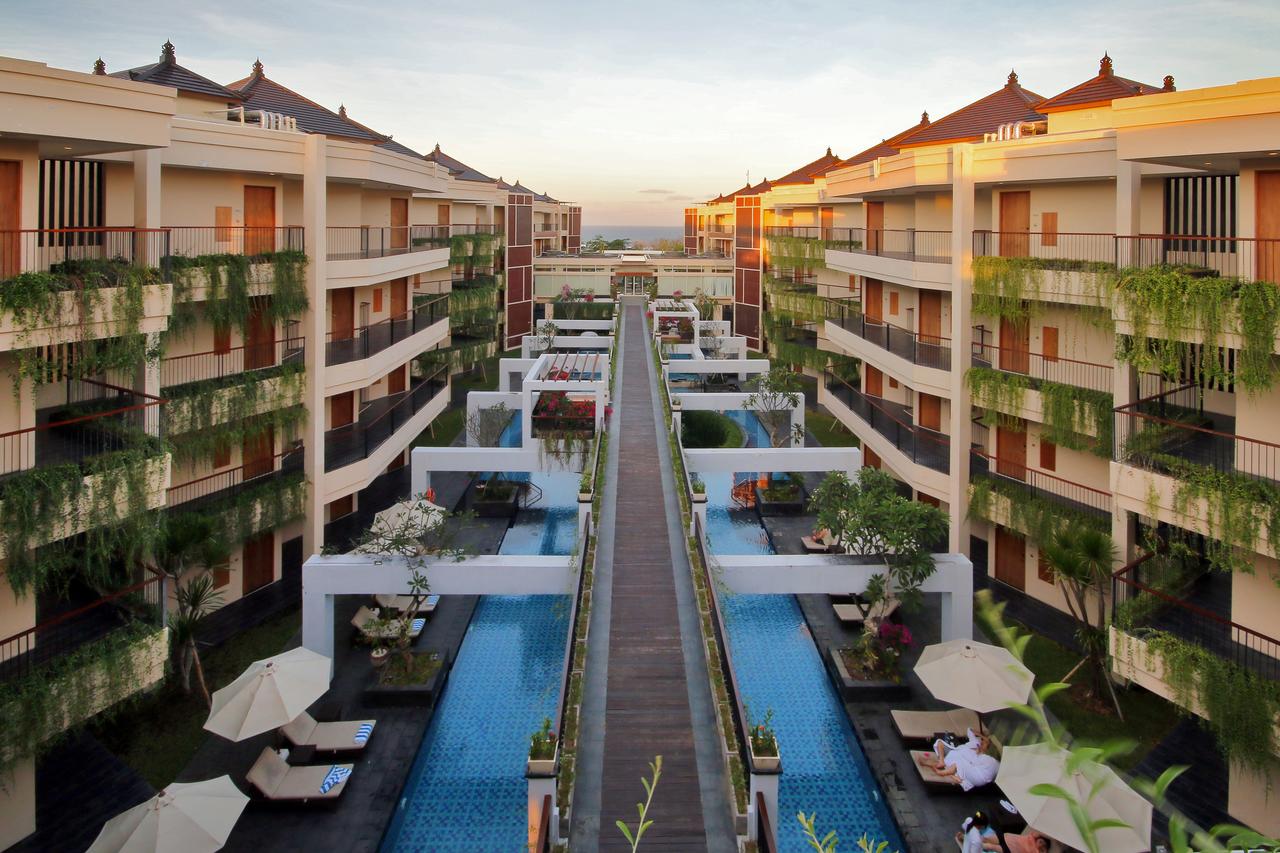 You can find all comfort you wish for in this hotel. Beginning from spa services to their fitness center. You should definitely try it when in Bali.
The hotel is located about 20 km from Ngurah Rai International Airport and 25 km from the trendy Seminyak.
16. Viceroy Bali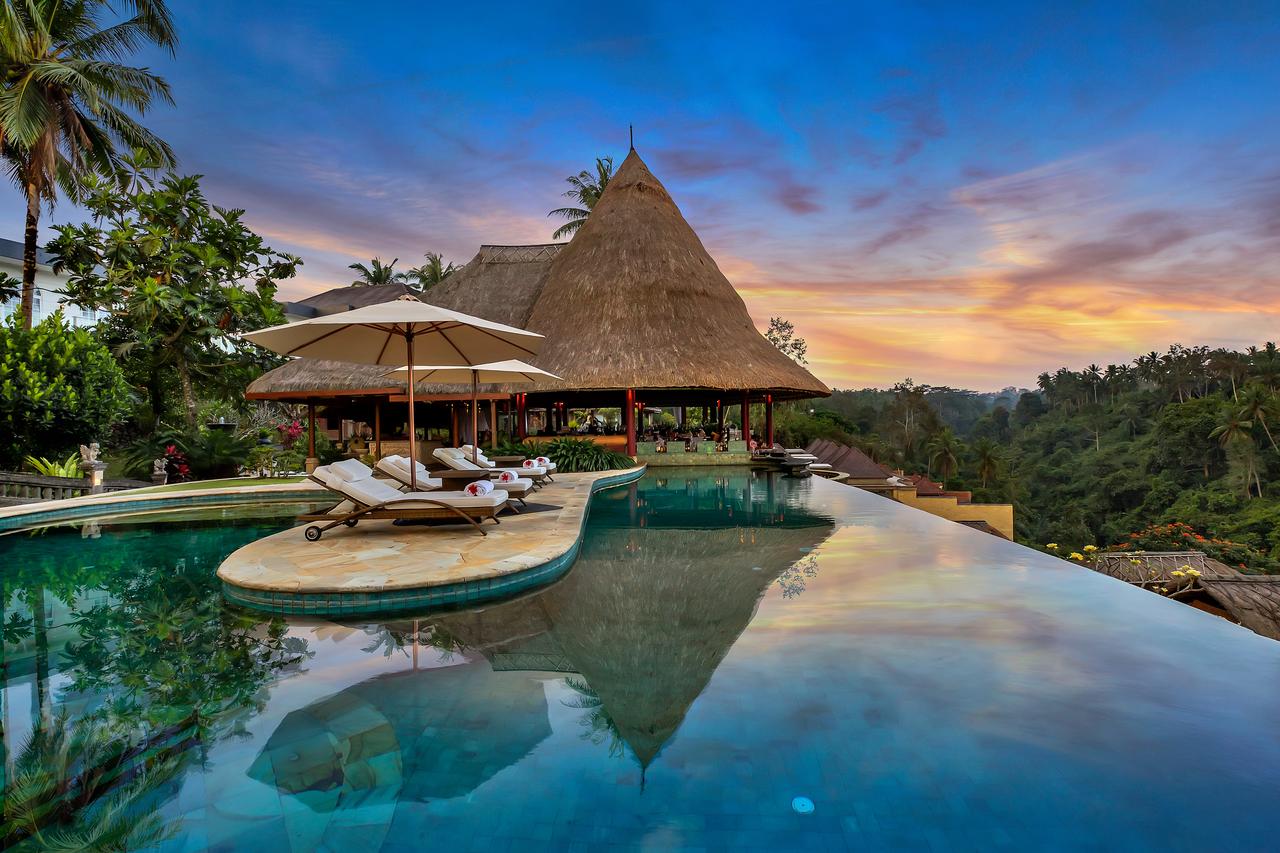 Awesome villa with a breathtaking view. The rooms here are spacious and very private.
The luxurious hotel is located in a fascinating village, 3 km from the splendid Ubud Palace and 4 km from the gorgeous Agung Rai Museum.
17. Puri Dalem Cottages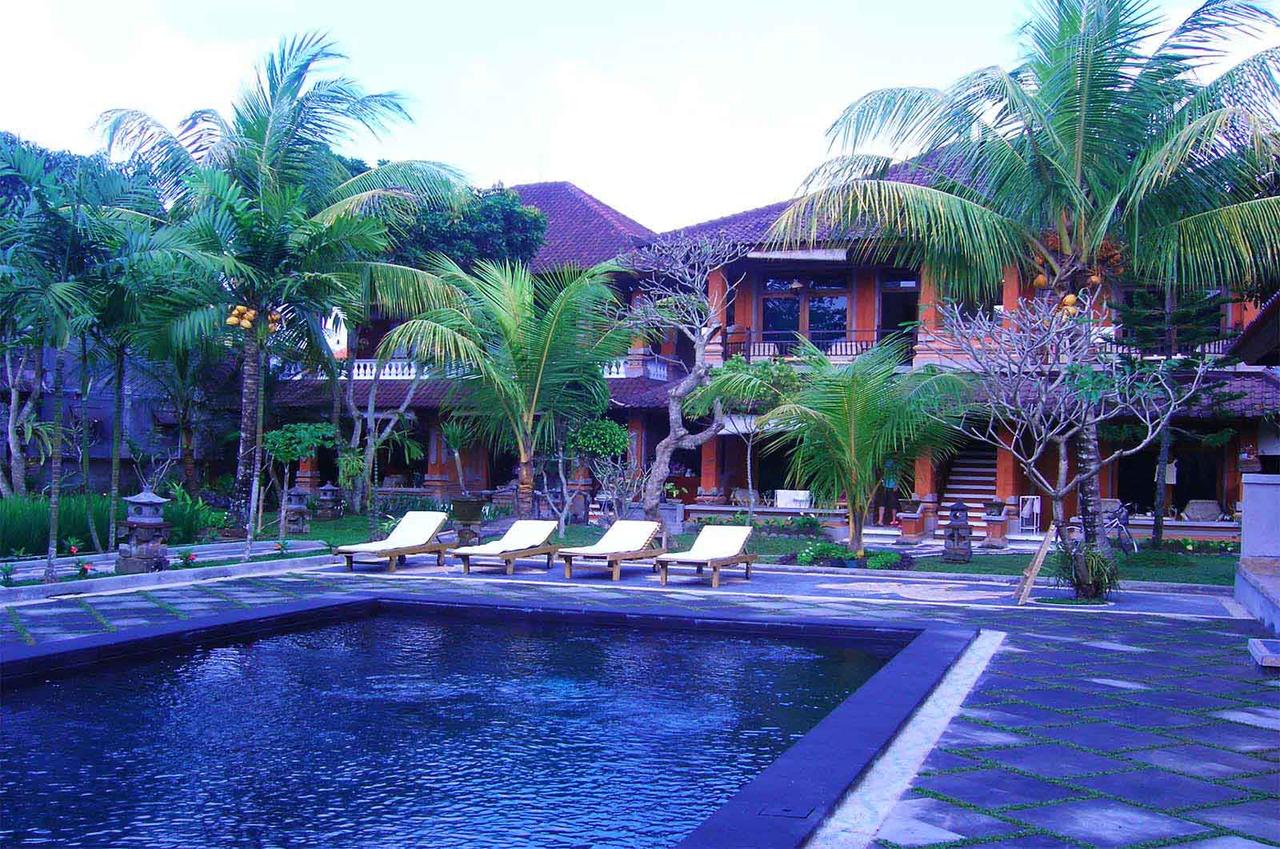 This is an excellent place for relatively low-income families given their very affordable prices, which earned them a place in the '20 Great Bali Hotels'. The hotel also has a very nice garden with swimming pool.
The hotel is located in the city center of Ubud, and a 10 minutes' walk from the city's famous Monkey Forest.
18. Royal Casa Ganesha Hotel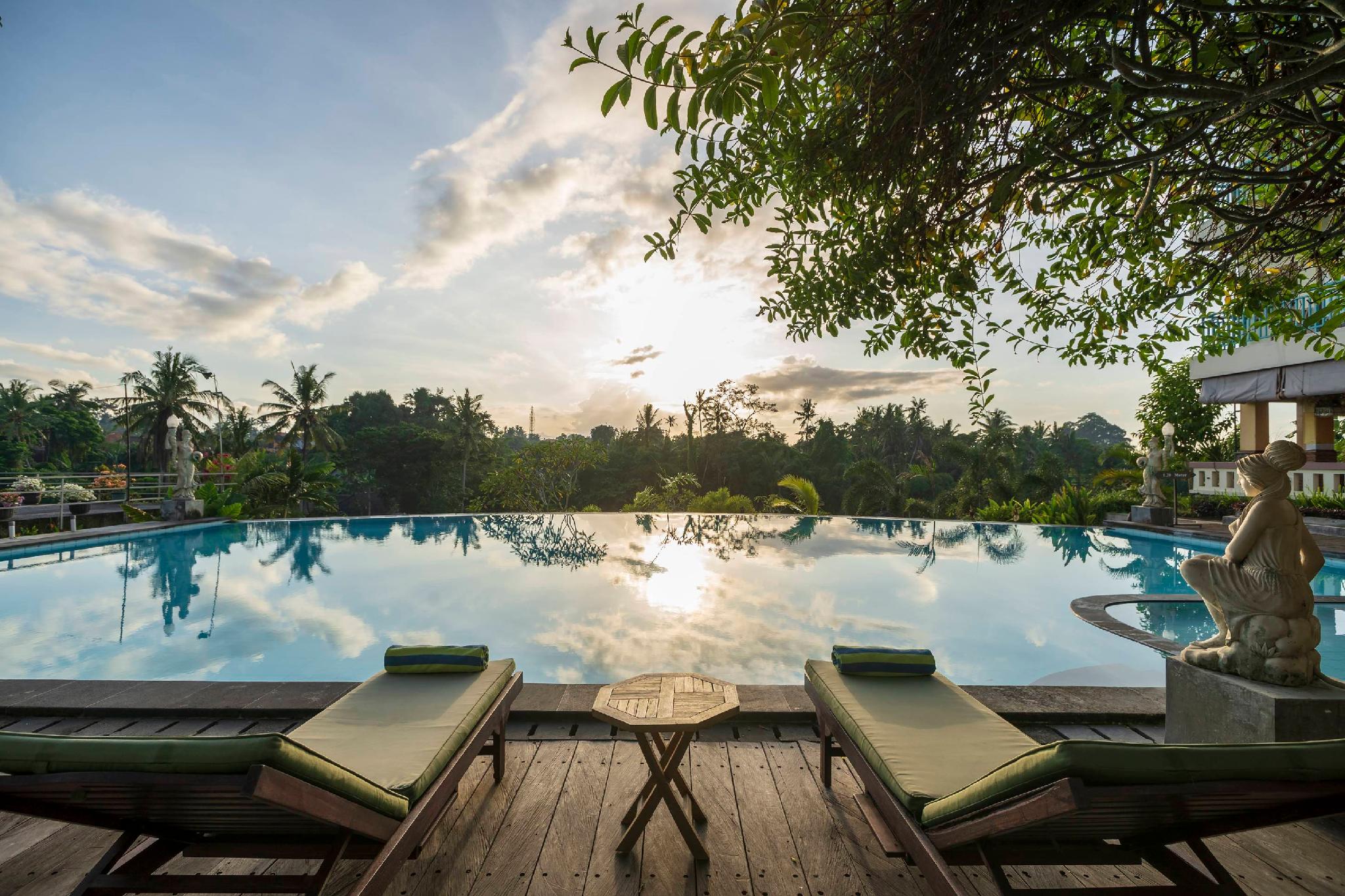 The hotel offers free shuttle services. The staff here are very polite. The cuisines are delicious, and the prices are reasonable.
This beautiful hotel is located just 5 km away from Ubud's city center and 25 km from Ngurah Rai International Airport.
19. Suly Resort Yoga and Spa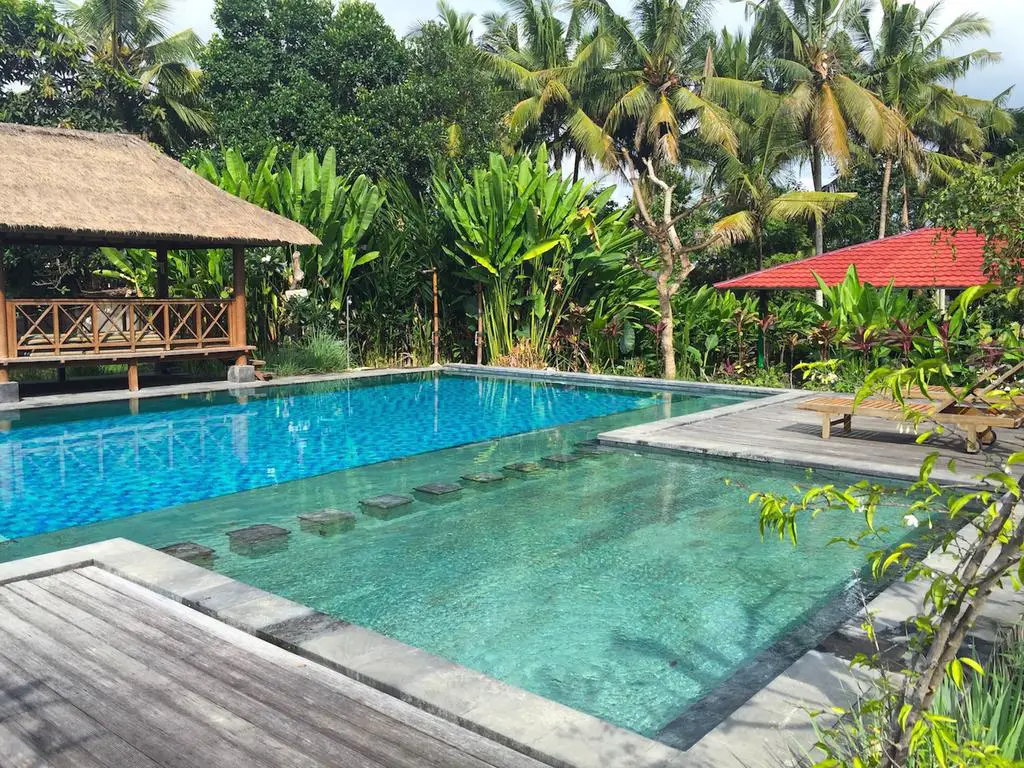 This is a historical and innovative hotel with a great hospitality department. The hotel is amazingly clean and is lined with beautiful green gardens.
This relaxed resort is located just 3.4 km from the city center of Ubud among the rice paddies,
20. MaxOneHotels at Pandawa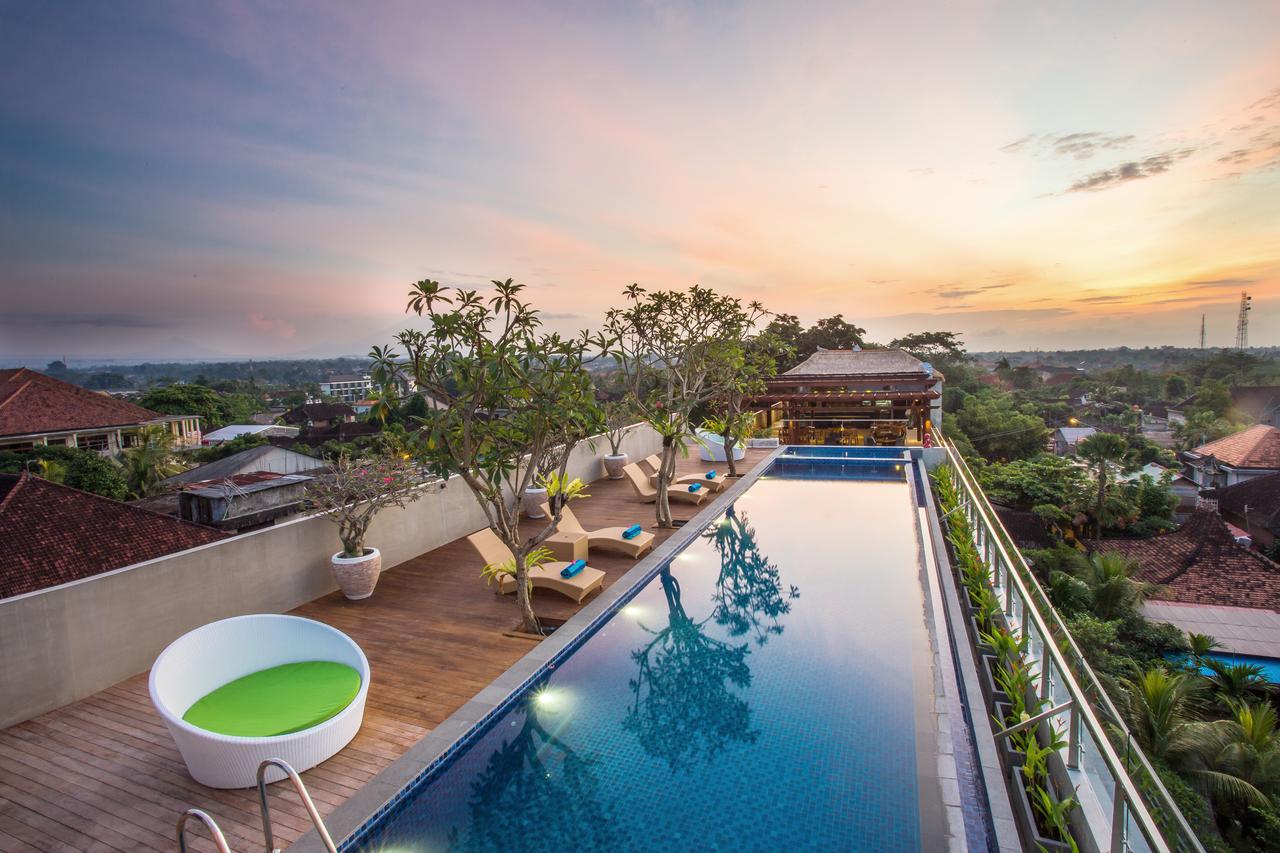 If you have extremely limited finances and you are looking for a nice place to stay, this hotel is well suited for you. The hotel also has very clean rooms and friendly staff.
The hotel is ideally located within walking distances to Ubud market and the glorious Monkey Forest.
To get on my List of 20 Great Bali Hotels each one had to meet the following criteria:
Location
Great Food
Value for Price
Amenities
Decor
These are the hotels that I found met that criteria to be included on the 20 Great Bali Hotels list. I am sure there are others but these were my picks. I have stayed in each of these hotels at least one night and they were all superb.