With its origins as a fishing village, Mui Ne has stayed true to its laid-back roots. Yes, there are resorts to cater to every budget here. The real charm of Mui Ne lies in the fact that you don't feel like you're in a sanitized part of the country, as is the case in the overly-developed towns.
Vietnam has been back on the map of Asian travel itineraries for many years. When United Airlines became the first US airline in over 30 years to serve the country in 2007, Americans returned to the nation in droves. Almost overnight Vietnam transitioned from niche to mainstream market. Hanoi and Ho Chi Minh City were the early recipients of the tourist boom. Resort towns and cultural centers such as Da Nang, Hoi An and Nha Trang followed.
The beachside resort of Mui Ne is one such destination that has moved up the curve on tourism in leaps and bounds in recent years. Mui Ne is about as far away from the teeming congestion of Vietnam's largest city as anywhere in this richly diverse country.
Beaches of Mui Ne
While the beaches are a huge draw for tourists, it's the surrounding areas of Mui Ne that make the area one of the most unique in Vietnam. For travellers with a couple of days in Mui Ne, there are several day-tours that you'd be remiss not to try.
Mui Ne Red and White Sand Dunes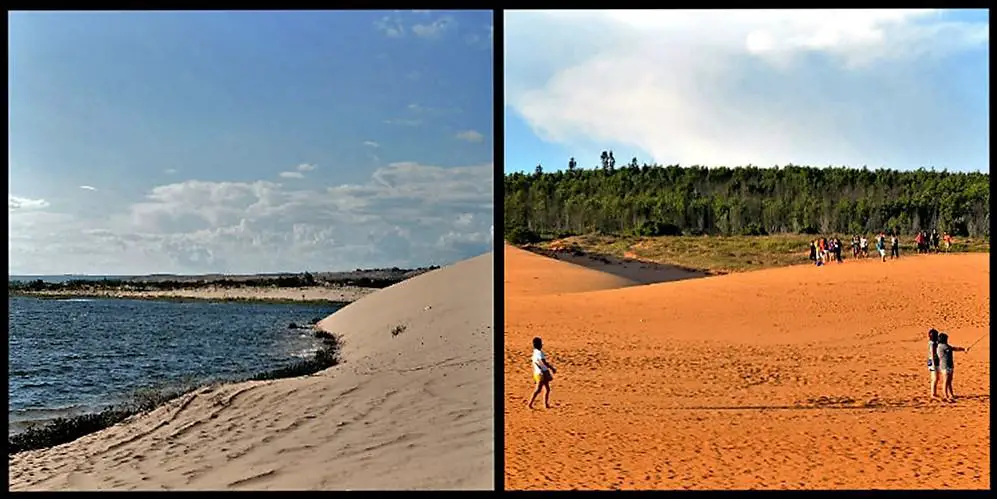 Around seven miles from the main resort strip are the Mui Ne Sand Dunes (Doi Cat), untouched and pristine. The dunes are home to some of the softest sand in Vietnam. They offer some terrific vantage points of both the South China Sea and the natural coastline of southern Vietnam. Some decent cafes line the road, but avoid the kids who will apply the hard sell on plastic sleds to zip down the dunes. No one wins in that scenario, least of all the sand.
Fairy Stream and Mui Ne Waterfall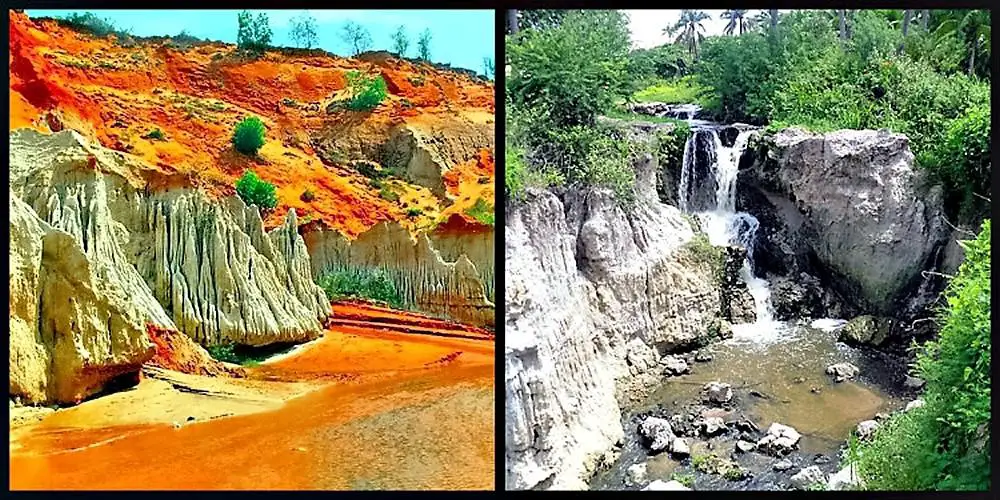 On the other end of mother nature, the Fairy Stream is pure Asia. Think bamboo forests, passive rivers and a soundtrack of insects and birds. Easily accessible from Mui Ne, it's a 30 minute hike through a babbling creek bed. You cut through the canyon and up to the waterfall. All the while, admiring the surrounding red clay canyon.
Visit a Fish Sauce Factory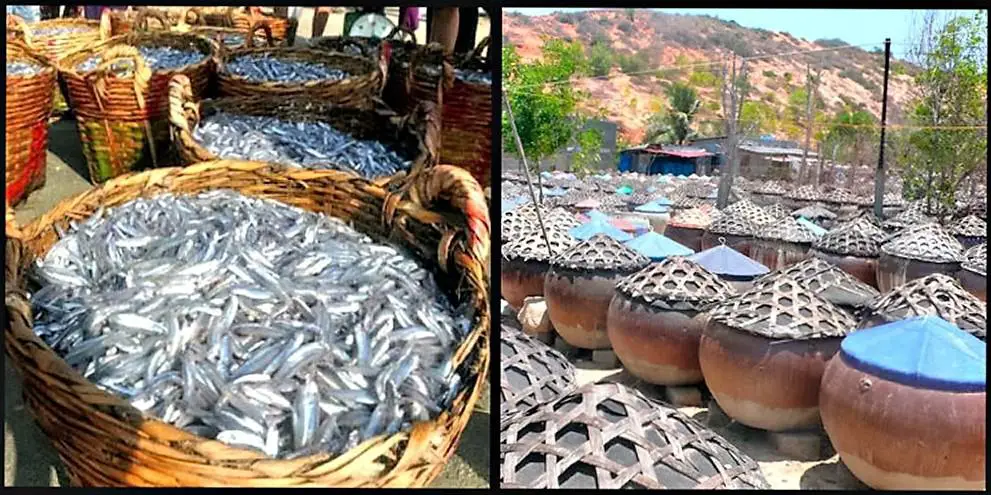 Not For The Faint of Heart. The area's fish sauce factories are unforgettable. Known locally as nuoc mam, fish sauce is a staple of most Vietnamese foods. However, the trip from the plant to the table is where the real interest lies. At Mui Ne's fish sauce plants, you will smell the giant vats of fermenting fish sauce well before you see them. To create it's unique taste and pungent aroma, fish are fermented in the blazing sun of southern Vietnam for months at a time. Is it pungent? You bet it is. Is a trip to the fish sauce factory worth it? Yes, if only to experience a part of Vietnam left largely untouched for a millennia.
Top Relaxing Mui Ne Accommodations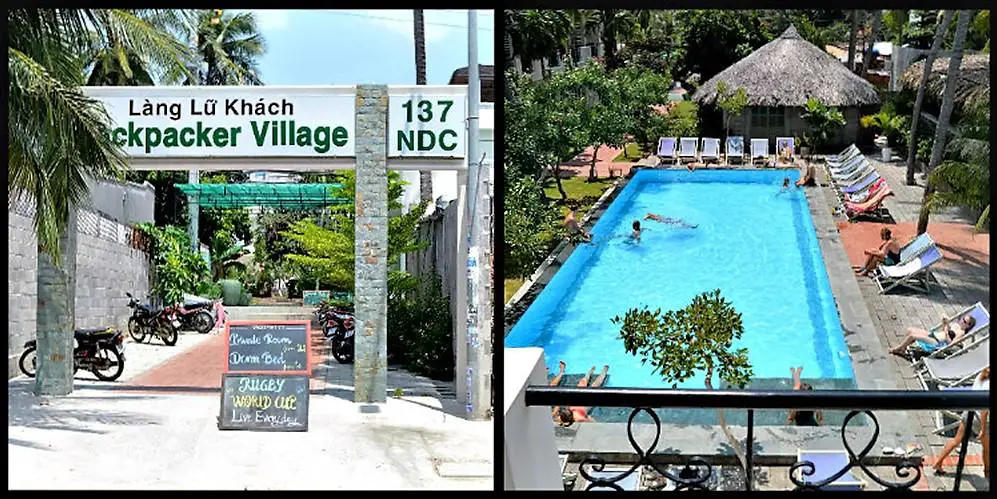 You'll get more out of Mui Ne by venturing out. Even though it is tempting to simply lounge at the resort and take up permanent residence at the beach. The best place we found to relax was at the Backpackers Village. It is run by an Australian gentleman who is very friendly and is surrounded by helpful staff. 8 Dorm Rooms (4, 6, 8, 12 beds) or 18 Private Twin/Double Rooms, all with AC, wifi, and more. Backpackers Village has a large swimming pool, restaurant and bar, laundry service, 24hour security, Free Motorbike and bicycle parking, Currency exchange, Tour and travel bookings, and they can also arrange lessons for Kitesurfing, Windsurfing and Sailing. We spent 2 weeks there and loved it. The dorms rent for $5 to $8/bed and the Private rooms $18 to $20/night.
Once we were through seeing the few interesting places that Mui Ne had to offer, we practically never left the front gate of the hostel. R E L A X I N G
All our photographs that we process will be published here.