Are Private Label Supplements Safe To Take? Private labels are defined as supplement products that have been manufactured by one company and marketed by another company. Private Label Supplements and vitamins have been available in the U.S. for decades now. They were originally called "generics."
What Are Private Label Supplements and Vitamins:
Pretty simply these are products that rather than being owned by the manufacturer are products that are created and sold to independent companies who have their own name and information added to the label. That person may be a store chain or a little old lady sitting at a home computer selling Private Label Supplements.
National brands rely on large advertising campaigns to entice customers to purchase their brand while outlet stores rely on customer loyalty to make a purchase of their Private Label Supplements usually based on a lower cost.
Types of Private Label Supplements and Vitamins
Private Label Supplements and vitamins have been available in the U.S. for decades now. They were originally grouped into a class called "generics." They were generally regarded as a product that cost less but was usually the same as a name brand. All milk comes from the same cow regardless of the name on the box.
For foodstuffs, this made sense for budget shoppers. Food is basically the same whether bought in the mainstream store or a discount store. Private Label Supplements and Vitamins may not be quite the same as you will find out in the remainder of this article.
Many Private Label Supplements and Vitamins are "copycat" products. Instead of "one a day" they may simply say "one every day" in the case of a known multivitamin. These are usually just a generic alternative Private Label Supplement or Vitamin.
This has proven to give the stores they are sold in a great resource to sell their own name brand Private Label Supplements over the national brand. It can increase the stores' profit on each sale while still being able to offer its customers a lower price.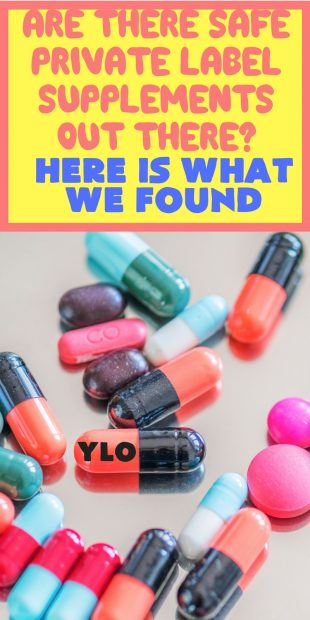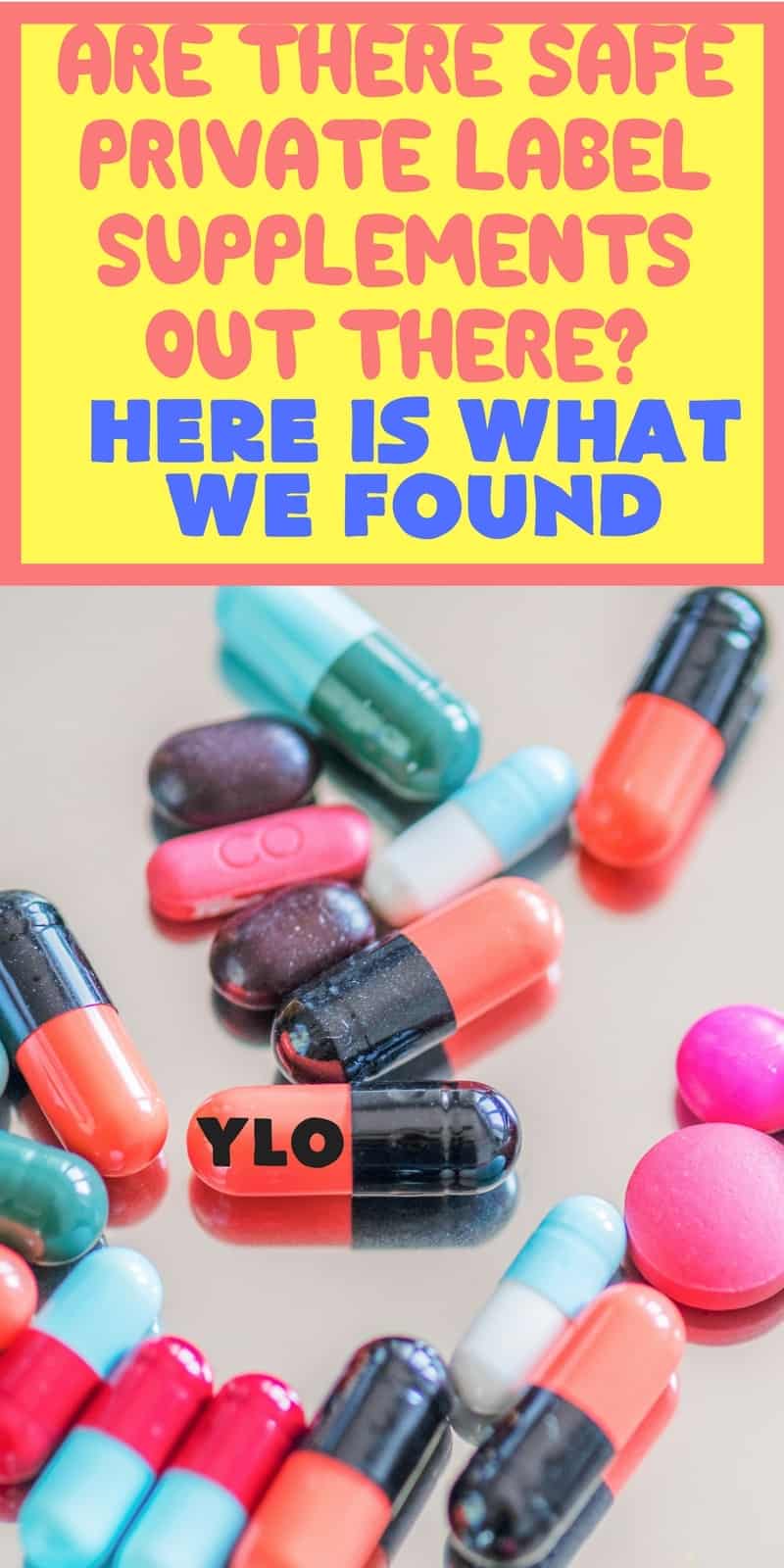 The Truth About Private Label Supplements
The supplement and vitamin industry are two of the fastest growing markets in the world. Millions of people are looking for a faster way to lose weight and look better. A "Quick Fix" so to speak. For this reason, the PLS market has been an option for thousands of people looking for a "Quick Fix Financially"
Being able to buy these as they are needed in small quantities and have them labeled with their name and logo has led to a great financial opportunity.
The Seller Benefits
When you are able to produce and sell a high-quality Private Label Supplement or Vitamin product that is labeled with the seller's name and logo that can make a huge impact on your business.
Every bottle that is purchased is a bit of free advertising for the seller. This has led to some problems in the industry but for the most part, the manufacturing is closely monitored and just like the milk the same product is in both name brand and PLS bottles. You have the ability to buy the same product as the name brand but for a lot less money. This is pretty much a win-win for you and the seller.
Here is some important information from the FDA regarding Private Label Supplements
As well as this important Q & A from the FDA.
A Chart of Vitamins and Supplements from the FDA.
The Bottom Line
Pretty much the bottom line is this.
The FDA assumes all prescription drugs are unsafe until they go through extensive testing to prove they are beneficial and non-harmful to individuals.
However, the FDA assumes all Private Label Supplements and Vitamins are healthy for you to take. They do regulate the manufacturing and labeling to maintain that the products contain the amounts of each supplement or vitamin listed on the label. That does not mean that they are true 100% of the time, but, for the most part, they are. Stick with either a "store brand generic" from a well-known seller and you will be just as satisfied as purchasing from the name brand company. Another good source of the Private Label Supplements and Vitamins is through Amazon.com
Amazon is very cautious about the sellers who are able to sell on their website. Not all products that are listed are sold by the Amazon company itself but they have strict guidelines to vet who is allowed to sell products there.
What You Need to Know about Natural Alternatives to Supplements
How do you feel today? Have you got the vitality you used to have? Is it possible to get right up from bed without trouble? Are you are feeling strong and durable? If you don't feel as healthy as you used to, vitamin supplements and mineral consumption may work miracles. Read on to find out actions you can take to boost your knowledge in this important area.
‥ Natural vitamins are also essential in assisting you to take full advantage of exercise. The proper nutrition is essential for your body to eliminate unwanted fat and to build up muscle.
‥ Private Label Supplements can be utilized as a final boost if you are tired and lackluster.

There Are Natural Alternatives and There Are Supplements
‥ Supplements of minerals and vitamins tend to be more critical now than they were in past times. A straightforward multivitamin Private Label Supplements can help replace these lost essential nutritional needs. A Women's Daily Multivitamin Supplement with Biotin, Vitamins A, B, C, D, E, Calcium, Zinc, Lutein, Magnesium, Manganese, Folic Acid & More. Natural, Non-Gmo, Gluten Free & Dairy Free Multivitamins for Women

‥ Milk and sunlight are great natural vitamin D supplements. Should you not care for dairy or do not get adequate sunlight, you probably need a vitamin D dietary Private Label Supplement. Vitamin D
performs a significant role in helping to maintain your bone mass and it helps to keep them strong as well.
‥ Take Calcium Carbonate
with food to be able to improve bone health. You may take calcium mineral citrate without eating any other foods, but calcium mineral carbonate could upset your tummy if not used with food. If used on an empty stomach, there is absolutely no point in taking the health supplement since it can not be absorbed.
‥ A lot of men and women notice body pains but have no idea why. Omega 3 Fish Oil Vitamins
, olive oil, and Vitamin E can help muscle tissue feel better and they can help in the easing of strains.
‥ Iron is an essential component to make red blood and skin cells. These red bloodstream skin cells which help get air from location to location are crucial to good body health. Women will demand a higher iron content
absorption than men do. You might lack sufficient iron if you are experiencing exhaustion or breathing problems.
‥ You'll find Private Label Supplements of Vitamin B2
, use them along with asparagus, bananas, milk and other dairy products. Riboflavin is important in preventing cataracts, anemia, and cancer.
‥ We might want to always eat as healthy as possible but our finances simply may not allow us to do so. Minerals and vitamins used regularly can help give the body what it requires in order to operate properly. We really need to find ways to eat healthy regardless of cost. Go to local farmers markets, find sources for fresh food such as seafood and vegetables to eat healthy at a lower cost than conventional stores.
‥ A lot of women who aren't pregnant take prenatal supplements to help out their hair and nails. When choosing this option make sure to take them at a reduced rate because of their strength. What is healthy for a pregnant woman may not be right for you. Give this a try Biotin With Hair, Skin, and Nails Vitamins.

‥ If you opt to use children's gummies, take a higher number of them. Men and women need more natural vitamins than children do, so taking one will never be enough. Don't use to the point of over overindulging, this may give you too much of a buildup of some of the vitamins. Use gummy vitamins that are made for adults. Women's Complete Gummy Vitamins
Speak to your doctor to see if you are in need of any vitamin supplements. This will help you nip along with the perfect diet that fits your needs to be more healthy. Should you need one he should be able to recommend the best Private Label Supplements for your needs.
In modern fast-paced times, you should not ignore your health and wellness by eating junk food without important minerals and vitamins that you need. Get some good bottled vitamins to enable you to help your system to obtain the nutrients to remain healthy.
You need to make sure you're careful if you are taking supplements.Though vitamins and minerals are important, you'll take to many and overdose with them. This dangerous situation usually occurs if you are taking a very large amount of supplements; it can have very bad repercussions.
Some medications can work together negatively with nutritional vitamin supplements. Some potential connections between them can even be life-threatening. Speak to your pharmacist about any undesirable effects before mixing supplements with a vitamin regimen.
Eat vegetables which were lightly cooked or are uncooked, organic and fresh. Cooking food may deplete the natural vitamins in foods. Steaming vegetables is one way of preparing your meal and keeping the natural vitamins. Flash frozen fruit and vegetables are a great choice too, just ensure you don't overcook them.
Zinc Vitamins
can help you with the flu. This component is important to improve your disease fighting capability. It can help handle ear canal infections, respiratory attacks, or even parasitic ones. Zinc is also best used for your eyesight and possibly macular degeneration. You may take this nutrient topically by putting it on in a salve.
Soy milk is an excellent option for vegetarians and NatureWise Vitamin D3
supplements that you might need. It has a great deal of both nutrients yet doesn't include any animal milk products. Research vitamin supplements and natural vitamins to help you select the best option for you.
The health benefits you gain from a good diet and proper vitamins and minerals can yield other benefits than better health. In addition to the good healthy food, you may find that this can help your physical appearance as well.
The less time food spends, from the time it is purchased to the time when you eat it, the better the vitamin and nutrient content. How much longer a food rests in shipping storage containers or on the store shelf, the fewer vitamins are in it.
Our body conserves fat since it thinks it requires some sort of backup generator. You intend to be healthy which means that your body will get rid of fat when you have the correct balance of minerals and vitamins. It is comparable to someone consuming drinking water in order to reduce a couple of pounds. When your body is full, it'll expel this as quickly as it possibly can.
Carbohydrates can enhance your mood. Glucose has been proven to improve serotonin development which brings about an improved mood. So make certain that your daily diet includes enough carbs!
The nutrients within supplements are just as healthy and helpful as food is with its natural vitamins. While a health supplement might not exactly provide the maximum amount of immediate absorption, it can still produce excellent results. Buy a health supplement today and find out for yourself if they will meet your needs.
Click On The Images To View A Few Similar Posts