I am in Beijing on a sponsored trip to study Traditional Chinese Medicine and I have been given 2 appointments to try out the treatments. The few days between the TCM visits will be spent in various activities including cultural trips, sightseeing tours, and working with the English speaking travel guides here. I am going to concentrate this article on Chinese culture.
I had my first Traditional Chinese Medicine Treatment yesterday here in Beijing and have a second appointment for Friday, the 9th of June. I hope it goes as well as the first treatment did. I want to give a big shoutout to both Juicertrip and Ctrip for bringing me here to participate in this medical study program.
Disclosure: I was a guest of Juicertrip and Ctrip for this tour, however, all opinions expressed here are my own.
One of the things that we did which had never been done before was to visit with the "English Speaking Tour Guides of Beijing" Club. We met with probably 20 or so individuals ranging in age from 25, to one gentleman probably in his late 50's or even 60's. We started the evening off with each of the 4 people in our study group (our 5th member was sick), making a short statement about who we were and exactly what each of our business models was. The entire event was also sent out live stream to interested individuals and clubs throughout China who accessed the event.
The program concentrated on how these individuals could set up advertising programs to access people worldwide who planned a trip to China. Prior to last year, guides in China had to work through a state program. One of the recent changes in China was to allow these individuals the ability to seek out their own clients. It was our job to give them thoughts and advice on ways they might accomplish that.
At the end of the program, we took turns answering various questions. While the people we were working with had a good understanding of what they needed to do, they simply did not know how. One of the biggest problems they faced was the country's ban on all Social Media, but also all information related to Google and its products. We tried to give them alternative ways to work online and still gain contacts while not infringing on these governmental bans. Hopefully, we gave them a basis to get started.
Chinese Culture
I really enjoyed our combination trip to the Temple of Heaven. We were to visit the temple and witness a Tai Chi demonstration put on by David Dou and then we got to try out the art of Tai Chi for ourselves. David is a long-time veteran of the art, as are all the people of China. Tai Chi is part of the Chinese Culture, something that is part of every child's school training. The entire lifestyle in China is centered around the older Arts. In the age of the internet and computers, so many other cultures are allowing the old ways to be lost in the madness of the world today.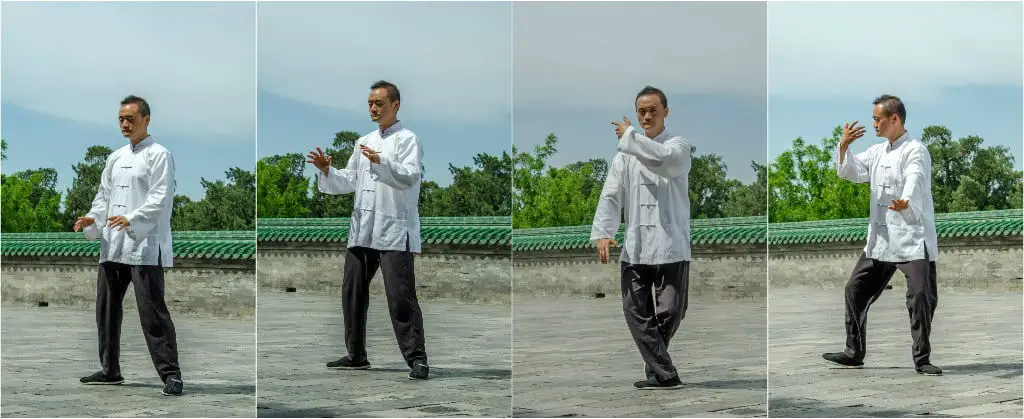 Chinese Culture of Revering Their Elders
In China, if you are a senior citizen, you are given a free pass to places like the Temple and its parks. You also do not have to pay for transportation on the subways and more. The people from the local neighborhoods (Hutongs) all go to these parks as a meeting point. They are joining their friends and escaping the city for the greener areas. They do many activities such as playing cards and other games, crocheting and various kinds of sewing for the ladies. They join in traditional dancing with each other and exercising. I saw several men who were at least in their middle 60's or more doing exercises on parallel bars for 5-minute stints or more. They looked like they were preparing for the Olympics and if they have a Senior Olympics in China, perhaps they were. All in all, it was an amazing and unforgettable time. Should you go to China, make this a stop of yours early in the day and marvel on the way the locals live their life.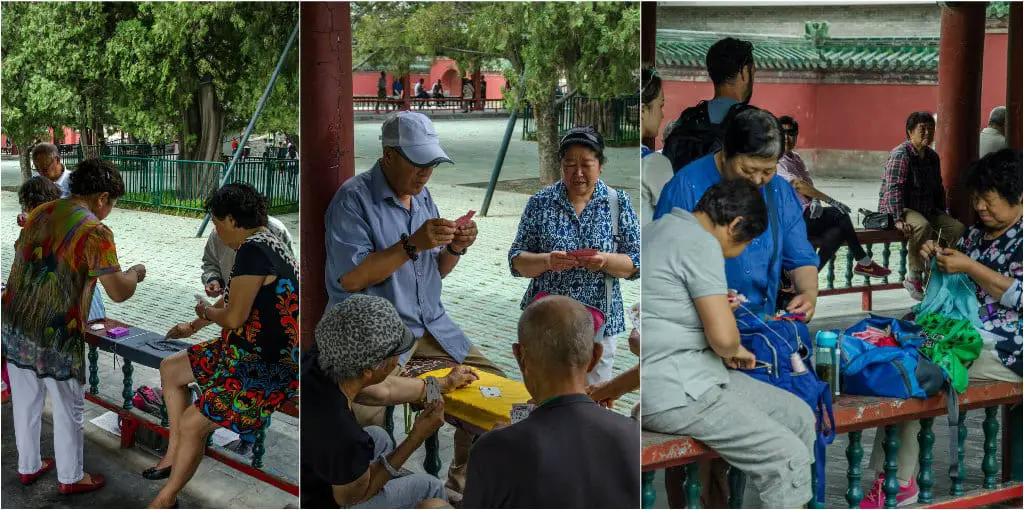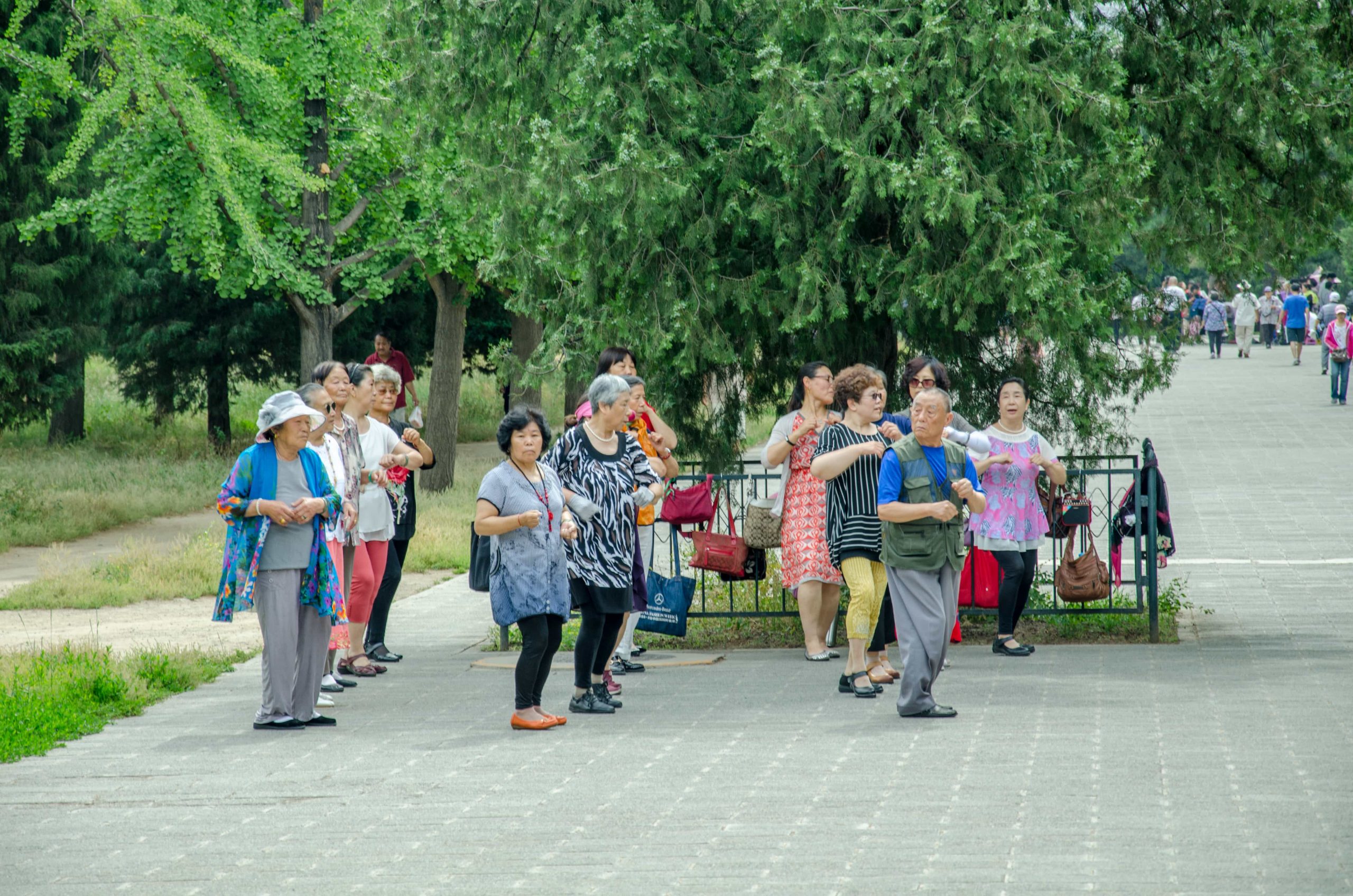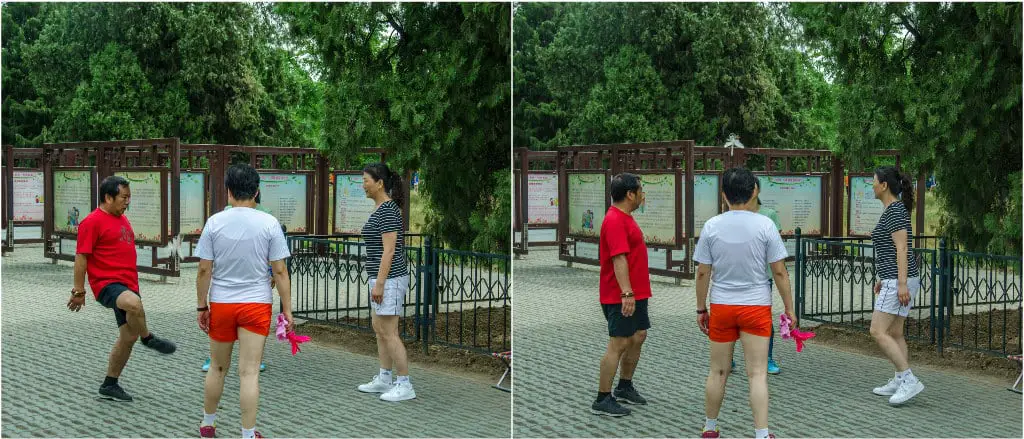 Tea Ceremonies Are A Big Part Of The Chinese Culture
One of our next stops was to visit a lady in one of the Hutongs who does classes on the various teas in China. Drinking of tea in China is probably the most shared cultural experience in the entire country. Tea can be from one of the cheapest types, like Jasmine, to some that command almost as high a price as a great wine or a fine coffee like Kopi Luwak. The range and type of tea you and your family share is only governed by the amount of money you have to spend.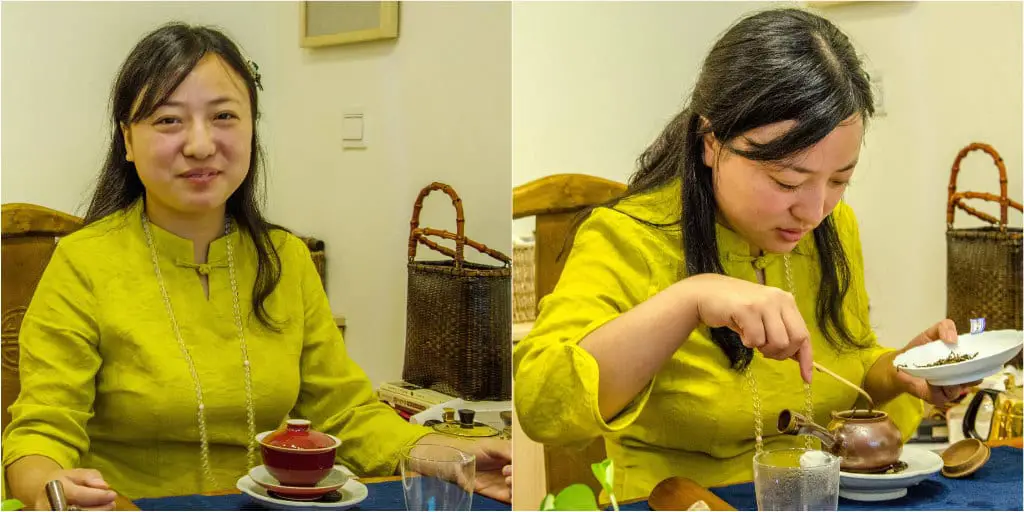 The tea is brewed at one of two temperatures 86 or 100 degrees and some of the varieties require washing before brewing if they have a high amount of dust on the leaves. In all, we tried 8 varieties of tea. Some were almost clear and the black teas which were my favorite were not black but quite dark. They were much more like a tea we would have in America.
Maintaining The Old Ways In Chinese Culture
The last thing I will talk about is some of the older men who take a small mop that when wet has a pointed end. They go out to public spots to write in the older Chinese alphabet. I am not sure why, but I believe they do not want the younger generations to forget what they consider the correct alphabet.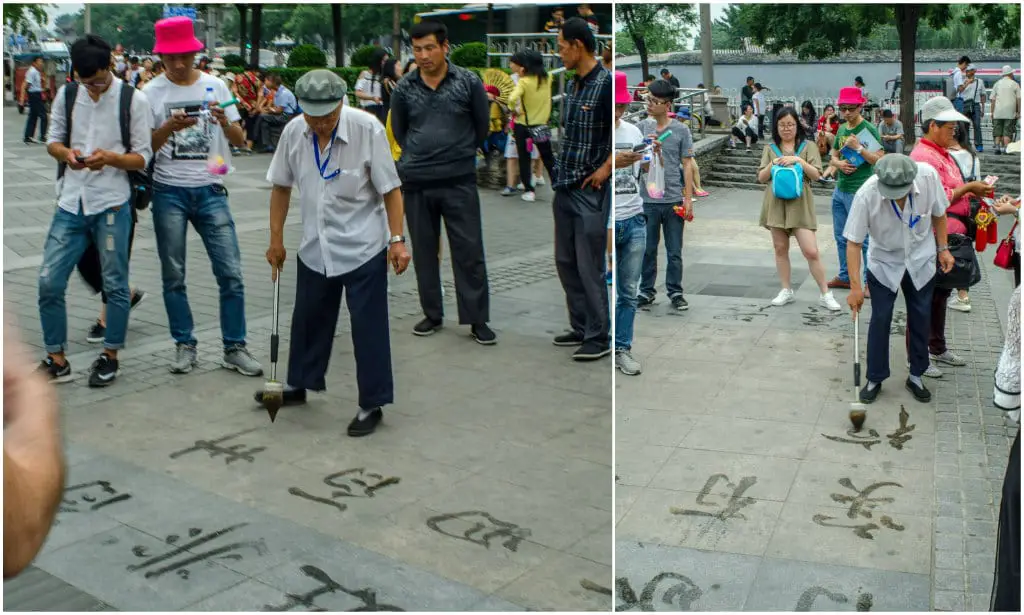 I spoke at length with a college student from Kunming while I was at the airport about the difference in the 2 alphabets. The best I could understand is that in the traditional alphabet you must write 4 symbols to make a word and in the new alphabet, only two symbols make a word. That means that things like books can be written and only be half the size of the same book written in the traditional manner.
I am going to make a personal observation. "It seems as though in the Chinese culture they not only honor the old ways, but also the older members of their families. When they do something they focus their entire being into that one thing. Whatever it is — from Tai Chi to exercise, to writing the ancient alphabet with water on the cement — they strive to do the best that they can do." We could all take a lesson from them and do this in our day to day lives.
I will conclude this series of articles with a post on Friday detailing the last medical treatment and what I believe I gained from the treatments. I also plan to post a Photo Blog using the different points of the trip. It will cover the medical aspects and a number of tourist spots we visited throughout the stay.
#juicertrip #tcm #beijing #chinesemedicine #china #chineseculture #chinaclickgo #beautifulbeijing #traditionalchinesemedicine #accupuncture #massage #chi #meridians #beijing