We've all heard the amazing testimonies of the recent diet called the 'Keto' or Ketogenic diet that helps other people not just lose weight, but also attain great overall health. This diet simply instructs that the person who wishes to do the diet has to get rid of consuming starches and sugars. This means removing cakes, junk/processed food, sugared sodas, rice, pasta, and definitely potatoes.
Despite the amazing benefits this diet has presented itself, a lot still can't truly forego with the diet because they have a hard time letting go of some of the favorite food they are used to eating. For this article, we emphasize the common favorite which is French Fries. Thinly cut into strips and deep fried potatoes dipped in ketchup. If you're already a keto-ist, then you can most likely relate to missing the taste of this common childhood favorite.
Here we will share a French fry alternative recipe that's completely keto-safe to eat, yet keeps the delicious flavors of this all-time favorite snack.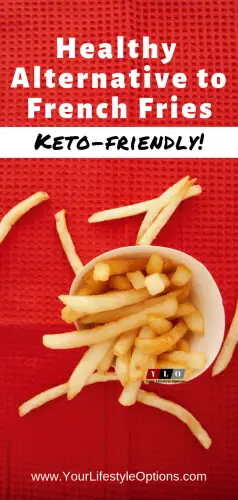 Buttered French Green Beans Recipe
Ingredients
1 handful (or two) of French beans (the short ones)
¼ Stick of butter
1 tsp Olive oil
Pinch of salt and pepper to taste
½ tsp of Italian seasoning (we recommend McCormick Italian Seasoning)
1 tbsp. Parmesan cheese
Note: What's amazing about this recipe is you can adjust everything according to how you like it, such as adding more butter and/or salt.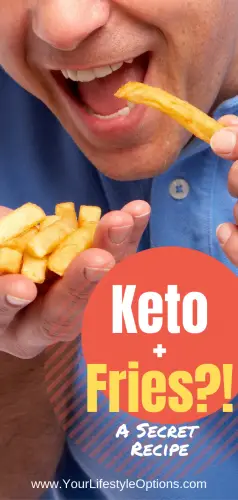 Directions
On a non-stick pan, drizzle the olive oil on low heat.
Add the green beans and sauté.
Sprinkle the salt, pepper, and seasoning.
Then add the butter and sauté for about 2 minutes.
You can cover the beans for it to fully cook but prolonging it can make the beans soggy. You may want to retain its slight crunchiness.
Place on a white platter and add in the parmesan cheese.
Let us know how you liked this recipe below. Enjoy the delicious taste of French fries the healthier way!
Green Beans contain only 7 grams of Carbohydrates and are rich in vitamins C, B-6, Magnesium, and Iron.