Paleo, Low Carb, and Keto are all the rage and everyone loves grilled food.  This is our collection of the 5 recipes we love the most. There are endless choices when it comes to diets that will supposedly help you lose weight. From fasting liquid diets to protein-rich diets to diets that are made up of special "magic" ingredients that claim to melt the body fat in record time. There is no shortage of choices. What is it about the low-carb keto diets that work so well to help you lose weight? And are they safe?
Three Reasons Why Low-Carb Keto Diets Work
1. Hunger Control
One of the main reasons why low-carb diets work is due to hunger control. Normally, when you are on a low-carb diet, you will experience a much lower degree of hunger than when you are on a mixed diet approach. This is due to a reduced amount of insulin being released into the system, thereby lowering blood sugar levels.
It only makes sense that the more you can control your hunger, the easier the diet process will be. Since success will be reduced to the total calories consumed if a low carbohydrate diet makes it easier to consume fewer calories, chances are you will be more successful.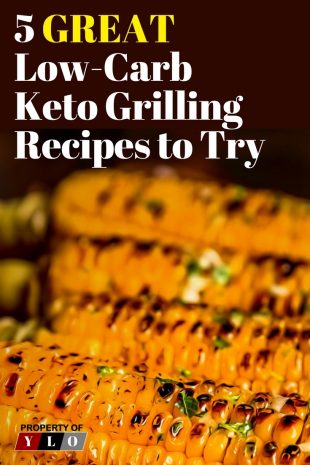 2. Elimination of Problematic Foods
Another reason why low-carb diets tend to be very effective for many people is that since you should avoid carbohydrates in them, this cuts down on many of the foods that are big problems for people.
For example, how often do you binge on tuna or eggs? Not very often. But, reverse the situation – how often do you catch plowing through a box of cereal or a bag of rice chips or popcorn? That is much more likely, but since these foods are eliminated, that is not an option anymore.
Obviously, you will have to stick with the diet to get this benefit, but if you can, you will see better results.
3. Weight Loss of Water
Lastly, the last reason why low-carb diets tend to be beneficial to dieters is that they initially cause quite a large amount of water weight loss. While this is not "real weight loss," it may be enough to get you excited about the diet and to help you keep going with it.
You should keep in mind, however, that if you go off the low carb diet and resume eating normally, this weight from water loss will then be recovered, so if this happens, do not be alarmed.
Mayo Clinic: Weight Loss – In-depth Low Carb Diet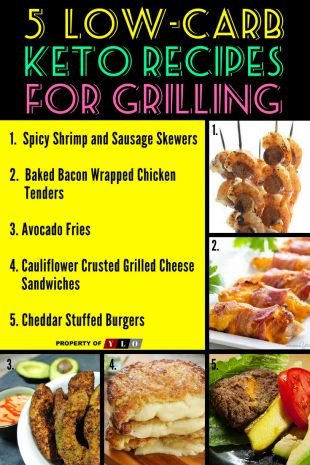 Weight Loss Occurs With Lower Insulin Levels
Your insulin hormone levels are important to your body. These hormones are the main regulator of the energy your body stores in two ways. This tells your body to A. create and store more fat or B. to use the fat stored in your body.
This will have you use the sugars in your blood and burn that instead of fat. Insulin both creates and stores fat. Low carb diets can change those levels almost instantly when beginning a program. The reduced insulin levels that you achieve at the onset of a low carb diet will help you burn stored fat. It also tells other cells in the body to pick up glucose (blood sugar) from the bloodstream and burn that instead of fat.
Low Carb programs are high protein programs. When comparing low fat and low carb diets the people on a low carb diet consume more protein. You will replace the low protein foods with higher protein food groups. Proteins both reduce your appetite and raise your bodies metabolism. This will build muscle and helps you burn more fat. Nutritionists have concluded that the high protein levels are the reasons for the effectiveness of this the program.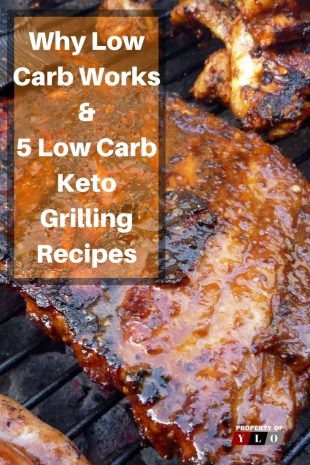 Metabolic Advantages of A Low-Carb Diet
Though not proven experts believe that the increased energy from a low carb diet and increased protein consumption make you burn more energy. This can begin with the simple digestion system burning more calories to process good the high protein levels and decreased carbs.
Although this is controversial, many experts do believe that low carb diets have a metabolic advantage. One study has shown this simple step burns around 250 calories. That equates to one hour on the treadmill or a like physical activity.
Another reason is the increase in the gluconeogenesis process. Simply put your body is making more glucose. On a very low carb, ketogenic diet, when carb intake is kept extremely low, a lot of protein is being transformed into glucose, at the beginning, a process called gluconeogenesis.
Food variety does increase the number of calories consumed. Since many foods are very tasty they can add to the caloric intake and defeat the weight loss process. The reduced variety which occurs with a low carb program will result in faster weight loss.
Final Thoughts
Many people do not believe that a low carb diet can be beneficial. However when you understand some of the reasons above you can see why they work so well. The truth is that these diets do work and work well. The metabolic boost and lower hunger levels lead to automatic reductions in caloric intake.
Some say you can't eat everything you want and that is true, your caloric levels do matter. The low carb process just helps you moderate those levels.
And Now It Is Time For The 5 Low-Carb Keto Recipes For Grilling
Keto Low-Carb BBQ Sauce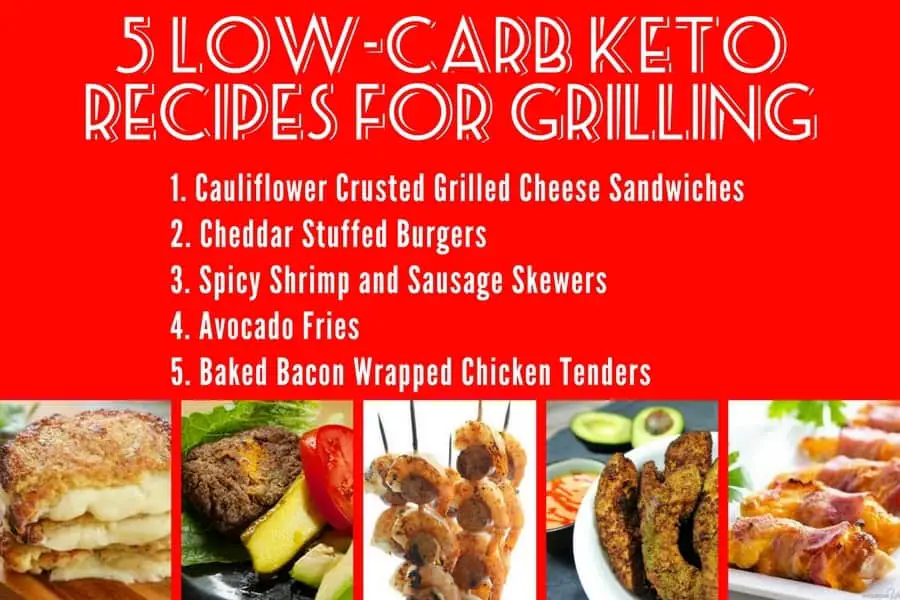 courtesy of kirbiecravings.com
Get a load of veggies and cheese with this ingenious keto recipe. You'll dry out the cauliflower, then bake it into "bread" slices that get stacked with cheese; use a high-quality, organic cheddar here. It's worth it! 4 Servings
courtesy of Bodybuilding.com
Forget the bun! You won't be disappointed by these juicy burgers with a surprise filling of cheddar cheese! 8 Servings
courtesy of All Day I Dream About Food. This is our second recipe from Carolyn and we loved them both.
This easy low carb summer-grilling recipe is bound to become a family favorite! And my adventures in glamping… 8 Skewers
courtesy of Tasteaholics
Have you been searching for a delicious keto snack? Have you been craving fries with lots of fat, but nearly 0 carbs? Avocado fries are the answer! They're simple to make and can be enjoyed by anyone. They have the same crispy outside and soft inside as regular french fries! The difference? The carb count! Dipped in egg and almond meal, every bit of this delicious snack is full of fat and is very keto-friendly. 3 Servings
courtesy of the Wholesome Yum cooks
This easy-baked bacon wrapped chicken tenders recipe needs just 3 common ingredients – chicken, bacon, and cheese! Ready in under 30 minutes. 3 Servings
---
---
BONUS RECIPES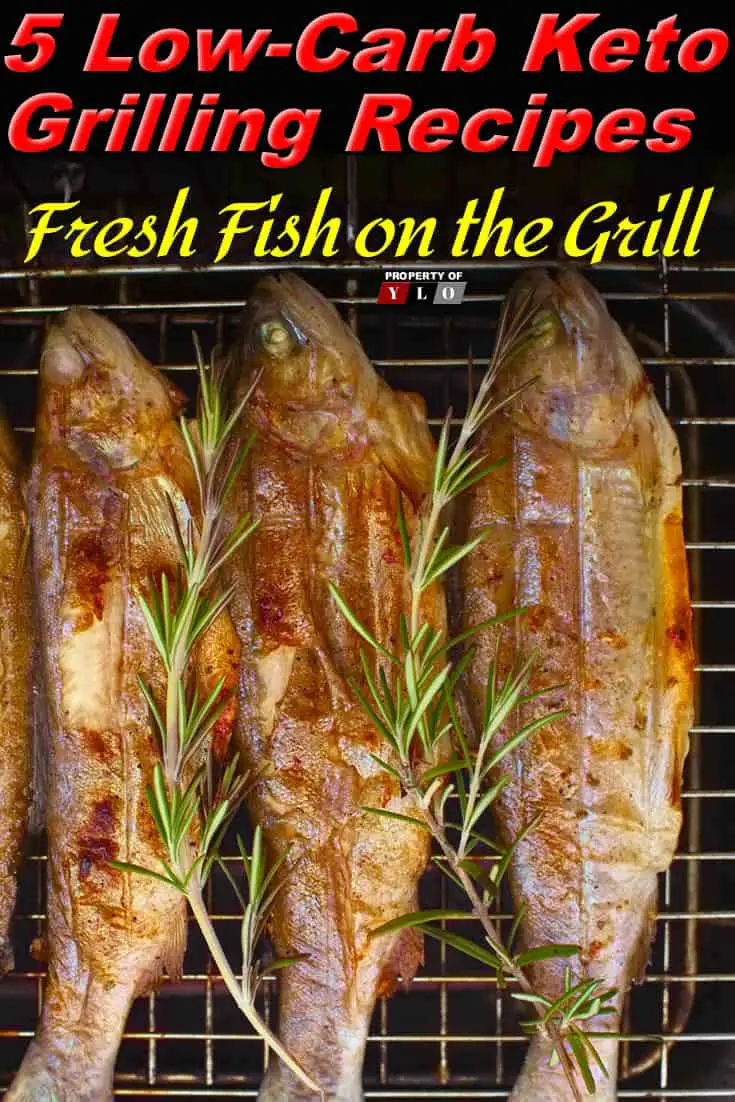 courtesy of SeriousEats
The beauty of cooking whole fish is that it's one of the easiest things to do in the world. It's also one of the best ways of guaranteeing you get a fresh fish. In terms of flavor, I have to say that the grilled whole fish is my favorite. That dry, intense grill heat does wonders for the skin, making it crisp and crackly. As long as you know a few key tricks, you shouldn't have any trouble.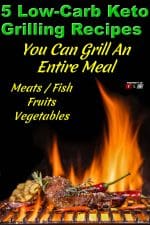 courtesy of Today.com/food
Let the following menu be your guide for mastering the art of outdoor cooking, with a lineup of recipes that includes a grilled Caesar salad and even a rustic fruit tart. Make the meal from start to finish as a feast for four people, or pick and choose any of the fire-friendly dishes that follow to serve as part of an outdoor potluck or backyard cookout.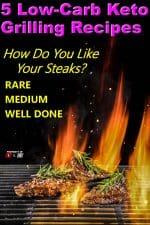 courtesy of TheSpruceEats
To properly gauge when a steak is cooked, you should know something about the meat before it hits the grill. Familiarizing yourself with the steak grade and cut will help you learn how it changes as it cooks. It is best to hold the raw steak in your hand and get the feel of it; in its uncooked form, the meat will feel spongy and soft and the fat around the steak will be harder. As the meat cooks, it becomes firmer and increasingly solid through the middle, while the fat softens and melts.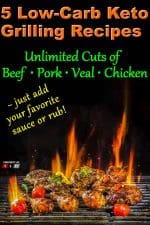 courtesy of LowCarbYum
—————————————————————–
courtesy of DietDoctor
Click On The Images To View A Few Similar Posts