To fully understand how you can lose weight quickly with yoga you need to understand that our bodies are composed of our mind, our physical body, and our soul. Each layer will have an impact on the others. When one part of our being is unbalanced the rest will follow. Your body cannot be healthy if your soul and mind are not balanced. Yoga will be able to create harmony for the entire body and will allow you to live a productive life. When everything gets along you will be balanced and will have a chance to be successful at weight loss. We are going to take a closer look at the three layers.
The Mental
Our mind makes us aware of our surroundings. We need to disconnect from our ego. The ego leads to unhealthy attachments and is responsible for our decision making. When you are able to stop obsessing and worrying, positive things will follow.
Instead of worrying about the ego you can start to feel good. Your bad habits will show themselves. This will allow you to improve your decision making and make healthier choices. This can lead to healthier choices including weight loss so you can begin to lose weight quickly.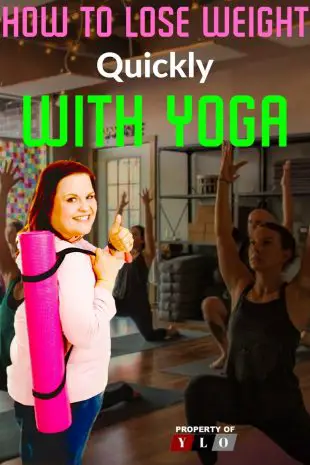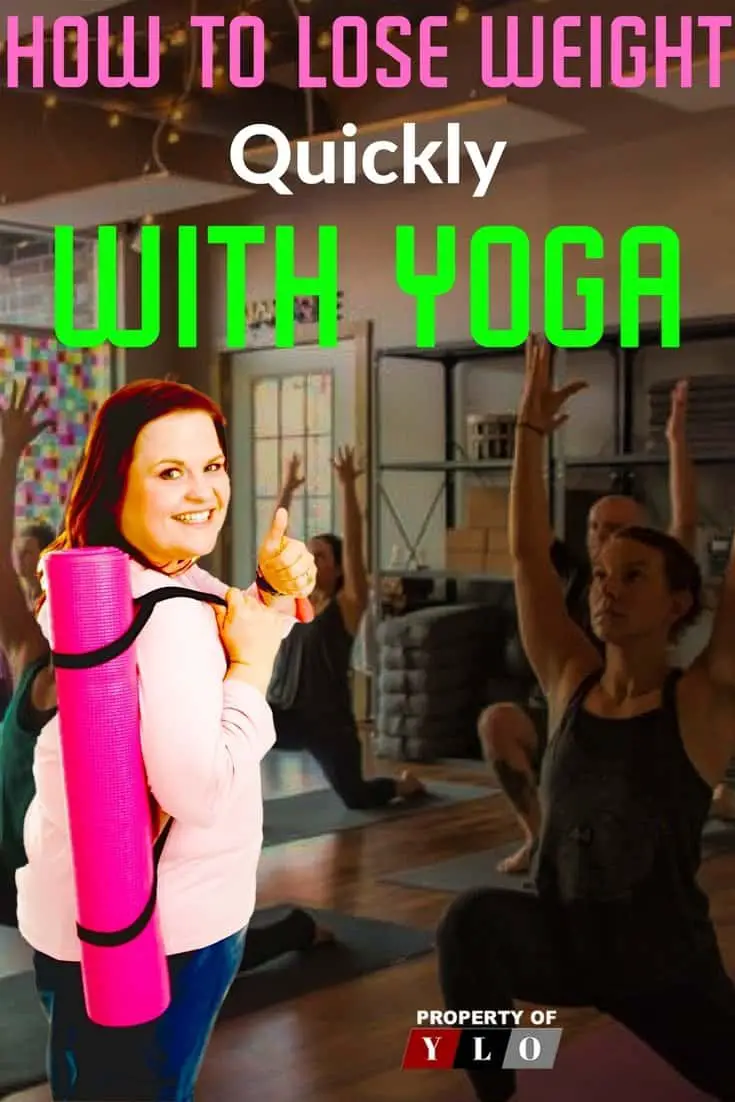 The Physical
Yoga has a number of different poses which will change the flow of the body. All of these positions provide a number of physical benefits. All of them provide some level of detoxification. This can lead to weight loss and remove waste from the body.
If you want to lose the fat and keep it off the yoga flow is what you should focus on. There are a number of flows and positions that mix cardio with strength training. This will help burn off extra fat so you can lose weight quickly and increase lean muscle mass. The typical yoga workout will burn between 400 and 600 calories an hour. This is the same as the number of calories burnt off at the gym in an hour.
The Soul
Yoga will help you get in touch with the soul. This will help you eliminate unhealthy habits from your life. For example, you may eat to the point where you are stuffed. You may also drink until you can no longer walk straight. These are not good habits and they do not make you feel good.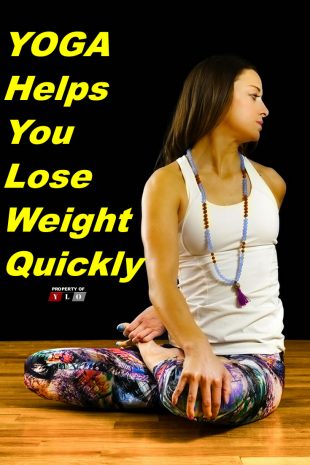 Putting it Together
In 2005 yogi enthusiast and medical researcher Alan Kristal, DPH, MPH studies yoga and weight loss. He surveyed 15,500 healthy men and women that were middle-aged. They had to log their physical activity including yoga and their weight between the ages of 45 and 55. The data was then examined as well as diet and exercise.
The researchers found that when a person lost weight through practicing yoga they were able to keep the weight off. Practicing yoga meant doing the moves at least 30 minutes a week for at least four years.
Yoga combines breathing with static poses and power yoga uses faster movement. This allows you to control your breathing and give your entire body a workout.
Many people begin yoga for different reasons and learn how to control their weight. Active yoga can improve your entire life.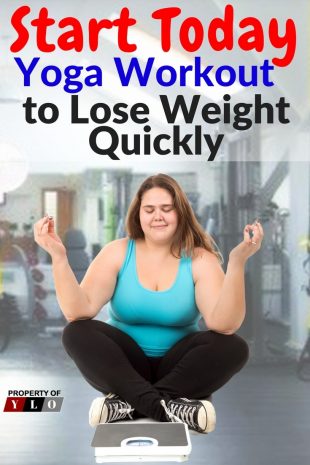 Lose Weight Quickly With Yoga and Your New Lifestyle
Yoga can be a great way for you to get into shape. There are some tips to help you get started with your yoga program and begin to lose weight quickly.
1. When performing yoga practice is a room that does not have mirrors. This will allow you to focus on your internal performance rather than your eternal performance.
2. Learn the feel of the moves down to the smallest movement. It is important to find your edge where your body will be challenged. This should be hard but not overwhelming.
3. Accept the state of mind
4. Allow your body to rest when tired.
5. Mix your moves with positive self-talk. Praise your effort.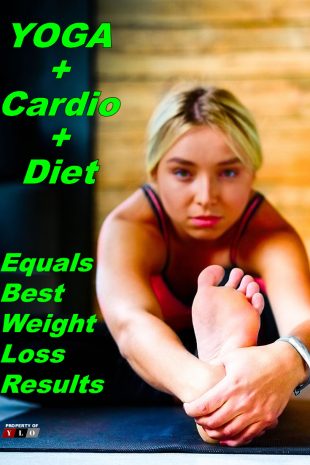 6. Go to yoga class loyally. If you are doing yoga at home set aside a set time in the day.
7. You are not only giving your body a workout but developing important qualities including patience, discipline, and kindness.
8. Look for a yoga teacher that balances firmness and gentleness. They should inspire you to keep going.
9. Realize that purchasing a yoga DVD or going to class is a step towards you being a better person. Use this to keep you going.
10. Your effort does not just inspire you but those around you as you become a better person inside and out.
---
From the pages of Healthline: How to Lose Weight Fast: 3 Simple Steps, Based on Science
---
5 Weight Loss Myths You Need to Know
---
A helpful article by Forbes: The 6 Weight-Loss Tips That Science Actually Knows Work
---
Let us know if you have tried using Yoga to lose weight and how it is working for you. Our readers all are looking for information on different ways to assist in weight loss.
---
---
Click On The Images To View A Few Similar Posts
---
---