While dairy is actually the most common source of calcium, it is by no means the only food source or even the best food source. In fact, non-dairy calcium sources are healthier since they also provide other vitamins and minerals. There are many dairy-free foods that are not only nutritious but are also a great source of calcium.
Research shows that 6 out of 10 people have some form of reaction to dairy products which means that over half the population react negatively to such products. However, it turns out that there are many non-dairy calcium sources that are even higher in calcium than dairy products. Calcium is associated with bone and tooth health but is also necessary for muscle development, skin health as well as healthy blood pressure.
The recommended intake of calcium for men is 1000 mg while that of women is 1200 mg per day.
The dairy industry, probably due to overzealous marketing, has made us believe that the more we consume this wonder mineral the better. But, the truth is that consuming a lot of calcium may lead to heart disease, increased chances of developing kidney stones among other conditions.
While calcium plays a vital role in the regulation of our body's pH, it is not involved in acid/alkaline balance as most people believe. Calcium supplements can be problematic but calcium from a dietary intake is considered healthy and safe. It is, therefore, safer to boost calcium levels with food sources and avoid artificially fortified foods and synthetic supplements.
There are many non-dairy calcium sources that not only provide enough calcium but are also budget-friendly options. Bone broth is a good example of an excellent source of calcium which is also rich in many other minerals such as amino acids, glycine, and proline which play an important role in skin health, digestion, wound healing and nervous system health. Broth also facilitates the production of glutathione which is necessary for our body's protection. The Broth can be derived from beef, chicken, bison, lamb, and including fish bones. The bones should be boiled and simmered over long periods of time to allow calcium as well as other minerals to dissolve into the water. Bone broth is one of the best sources of calcium since our bodies can easily absorb even small amounts of calcium from bones. See our post on 6 Essential Keys For The Perfect Bone Broth and 6 Great Recipes
An excellent non-dairy calcium source is fish with bones. The easiest and most inexpensive way you can consume fish with bones is when it is in the form of canned fish since the canning process softens the bones making them easy to chew and consume with the fish.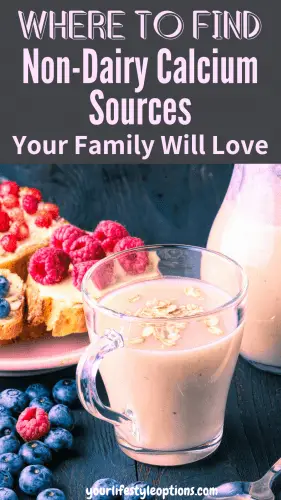 Dark leafy greens are another fantastic dietary source of calcium. Although some are regarded better than others, dark leafy greens are also excellent sources of vitamins A, C, E, and K as well as B-vitamins and folate. Brocolli, kale, Bok Choy, Collard Greens and Turnip Greens are all ranked highly for being great absorbable dietary sources of calcium while seaweed and spinach are ranked low.
Consuming probiotic-rich foods such as water kefir, sauerkraut or kimchee ensures that your body is able to digest all foods which result in the assimilation of more nutrients. Optimizing your vitamin D levels improves digestion and also helps your body use calcium more efficiently. Other non-dairy foods that can boost calcium levels include seafood, oysters, sesame seeds, almonds, blackstrap molasses, beans, and figs.
It is important to understand that effective consumption of calcium does not exist in a vacuum hence it does not mean that just because calcium goes into your body, it is used correctly by the body. Magnesium and vitamin D are both crucial for effective absorption of calcium in the body. Studies show that people who have a vitamin D deficiency only absorb 14 percent of the calcium from dietary food sources while those with enough vitamin D can absorb at least 58 percent of calcium from the same food. Most natural dietary food sources of calcium such as fish with bones are also great sources of vitamin D which makes the calcium from these foods easier to absorb.
1. Spicy Tuna Fish Cakes From AllRecipes
Who needs crab and a deep fryer to enjoy these tasty delights? Tuna works great and a light pan searing does the job of cooking up this tasty treat without all the fat! Serve with hot sauce or mayonnaise.
---
2. Oatmeal Brown Bread w Black Strap Molasses From Crosbys
Oatmeal brown bread is cold weather comfort food. It's just right alongside baked beans or a hearty stew or toasted with butter and jam, or maybe drizzled with molasses. Like many Maritimers I grew up eating fresh-baked brown bread with supper on Saturday night, smeared with butter and dipped in something warm. Substitute Almond Flower for Low Carb Version
---
3. Craig's Collard Greens w Molasses From The Cooking Channel
Render the bacon until crispy in a heavy-bottomed stockpot. Add the onions and 2 tablespoons salt; cook until the onions are caramelized, about 20 minutes.
---
4. Sausage and Broccoli with Pepperoncini Sauce From Martha Stewart
We've updated the classic pairing of franks and beans with roasted broccoli and a bright pepperoncini sauce. Serve it over polenta tonight, then turn it into a scrumptious pizza tomorrow.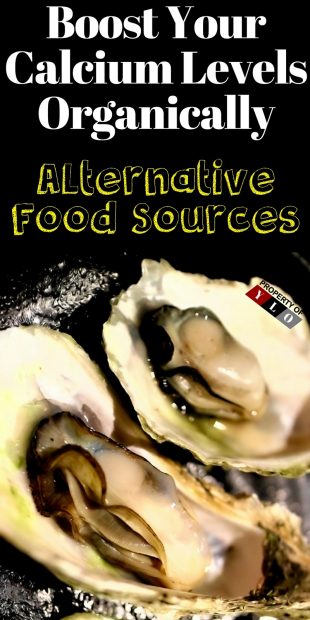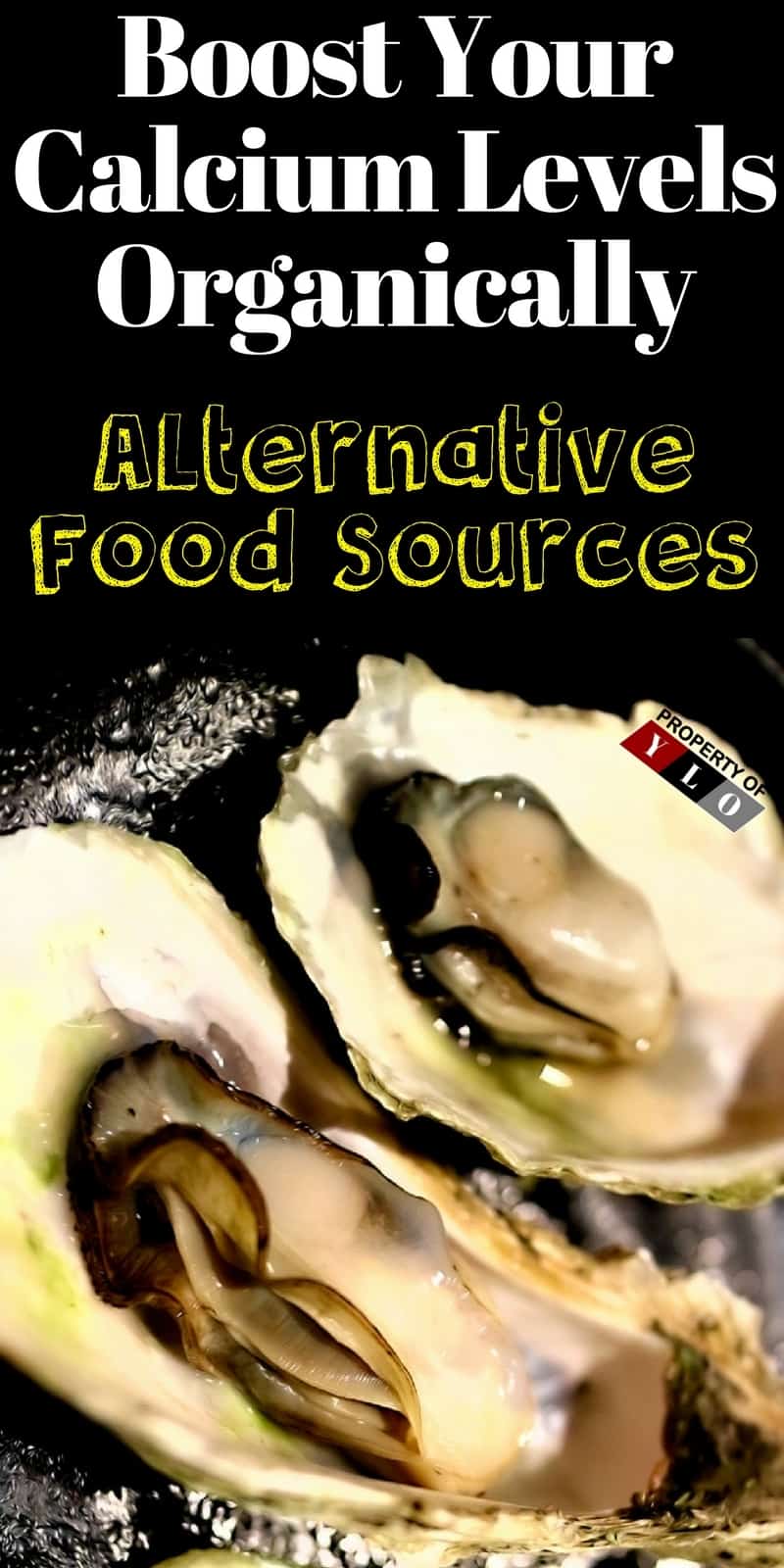 ---
5. Homemade Sauerkraut From the Nourished Kitchen
Homemade sauerkraut, in all its funky humility, is a favorite food in our home – particularly in wintertime when fresh, local produce is a rare treat and we rely on what we've put by over the summer and autumn months. For us, this means lots of fermented foods and sauerkraut in particular.
---
6. Grilled Oysters with Chorizo Vinaigrette From Goodfood
While they're often considered a summer delicacy, oysters are actually at their best in autumn. They're also easier to handle once cooked because the shells open in the heat meaning you don't have to wrestle with an oyster knife. Cooler weather calls for oysters flash-cooked on smoky wood-fired grills, baked in ovens or gently poached; served plumped-up in their own briny juices.
Click On The Images To View A Few Similar Posts