Dance Fitness is the answer if you do not want boredom creeping into your workout routines. When you get bored it is too easy to give up and quit. Dance Fitness is the only form of exercise where you can improve your health and genuinely have fun while doing it. From ballet to hip-hop, jazz, salsa, and tap dancing classes; this multifaceted technique of working out is meant for just about anyone.
The Benefits of Using Dance Fitness
It Improves Cardiovascular Health
In dancing, you get to improve the strength and endurance of your muscles. To improve the condition of your cardio, however, you will need to dance at an intense level.
It Helps You Lose Weight
Burn those extra calories by signing up for a dance class. Some amount of weight loss is guaranteed no matter the kind of dance style you choose.
It Is Good For Brain Function
Apart from relieving stress, dancing has also be associated with decreasing the risk of dementia in old age.
It Does Not Over-Strain The Body
All forms of exercise push the body out of its comfort zone, but dance routines allow for freedom. This technique incorporates different moves and dancing styles, and whenever you feel your body starting to wear down, all you have to do is adjust the tempo and keep going.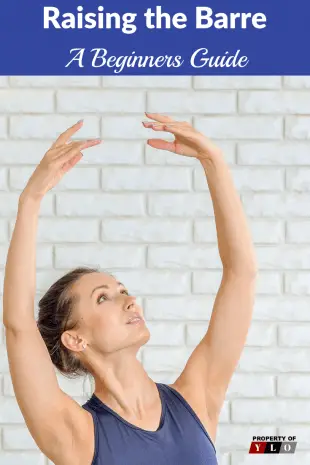 It Does Not Involve A Lot Of Equipment
The only things you need to focus on in dance fitness are your clothes and shoes; they need to be comfortable and non-restrictive. You will only spend more money when you sign up for fitness classes, or when you buy a dance DVD. Otherwise, even if you prefer dancing from home, all you need to do is play some music.
It Improves Balance
Dancing teaches techniques that make you aware of your body at all times. Statistics show that millions of teenagers and children injure themselves playing sports and that in every four adults over the age of 65, at least one of them suffers a fall every year. What if you could fall like a dancer? With improved balance, you will increase your chances of having low-impact landings whenever you fall.
Why Dance Fitness Is Preferred Over Other Exercise Styles
Anyone can dance. There is No Specific Routine designed to fit all. Dance fitness is all about maximizing movement to reach a specific goal. You will not have to follow endless rules. It does not matter whether you are using a choreographed routine or just tapping your foot to the music, anyone can dance. That is the number one factor that makes dance fitness so attractive.
Apart from being relatively easy to master, dancing is fun. It is one of the few forms of exercise that allows you to express yourself instead of just following laid out routines. It is also a highly social form of fitness training. In dance classes, it is possible to be paired up with multiple partners, so aside from having fun, you will also be making friends.
Another reason why this form of exercise is popular is that it has no age limit. Some strenuous workout techniques are only suitable for adults up to a certain age, but dancing has room for both children and older people; even toddlers can join in.
Lastly, dancing provides that mental break that so many people crave. After a long week or a long day, there is nothing better than dancing the stress away. This form of exercise sharpens the mind and reinforces positive thoughts.
Dance fitness, therefore, is more than about getting the body into shape. It engages the mind and seeing as music is involved, it also includes the emotions of the dancer, making it a more personal form of workout for them.
Who Should Use Dance Fitness and Why
Dance fitness is suitable for people of all shapes, all sizes, and all ages. No particular group will benefit more than another from this form of workout. Dance fitness makes the bones stronger, gives you better body coordination, and above of, it improves your self-confidence.
Dancers with certain medical conditions may have some limitations on their movement. If you suffer from such a condition, then dancing can still suit your needs, just make sure you consult with a specialist on the amount of exercise you can get without hurting your body.
If you are struggling with the thought of whether to sign up for a dance class or not, here are a few more If you are struggling with the thought of whether to sign up for a dance class or not, here are a few more arguments to convince you to enroll.
• Dancing will improve your memory, your mood, and at the same time, your physical fitness.
• You will feel stronger as dance classes will improve the endurance of your muscles and your bones.
• If you prefer to exercise indoors, then this is the best choice for you.
• You can make friends while taking fitness classes.
• Dancing is a recommended activity for patients with diabetes, high cholesterol, and heart disease.
• The perspiration will open up your pores and improve your skin condition, but always wash up after every class.
• Dance fitness offers variety. There are plenty of routines that can be adjusted to your preferences.
How to Choose the Right Style
Below are some tips on how to choose the dancing style that best serves you. So, before you settle for a particular dancing style, you need to ask yourself the following questions;
‥ What are your goals?
Do you only seek to improve your fitness, or would you like to improve your flexibility as well? Dance as a form of exercise includes different styles that can fit your needs depending on what they are.
‥ Would you rather dance alone?
Some styles require you to have a partner, while some will let you explore the limits of your body on your own.
‥ Are you a fast or a slow dancer?
Dance fitness styles extend to meet even the preferences that you consider to be most trivial. You need to pick a style that best fits your personality.
‥ At what intensity do you want to workout?
Some dance routines are highly involving and need you to be extremely flexible. Choose a style that will match the intensity of your exercises.
11 Styles of Dance Fitness
1. Barre
You do not have to be a Ballerina to experience Barre. You do not even need to have ever seen a ballet to love this style of dance fitness. Simply put the styles uses the bar that ballerinas train on as a device to train with. You use the bar for a variety of exercises including but not limited to isometrics, practicing common ballet positions like plies or squats. You hold the positions to work for the targeted muscle groups. This "dance fitness exercise will have you move muscles and move your body in ways that you would get from any other type of exercise. It helps you learn stability and balance with the benefit of the prop to aid in balance.
There are Barre studios in almost every city. Some are franchises and some are put on free as part of a local gym exercise program. Tell your class instructor of any limitations or problems before beginning so they can tailor a routine and exercise program just for you. 15 minutes a day will lead to a lean sculpted body and improve overall health.
2. Pole Dancing
Pole dancing when mentioned usually brings up a strip club in most minds, Not True. Pole Dance Fitness is a blend of gymnastics, acrobatics, and dance. The pole combines all of the physical needs including, aerobic, strength, core, balance, and much more.
Once you do a 1-hour workout on the pole you will find muscles that will be all new to you. Start out with the core exercises to develop your strength and endurance. Begin with simple spins and an introductory course like the fireman. Get a good instructor that can help you based on both your abilities and your limitations. Many times they will combine both floor and pole exercises to help you gain the strength for more complex moves. Nothing will be as much fun as being able to defy gravity on a pole.
Wear comfortable, light breathable fitness clothing. You will be sweating and the more you clothing can breathe the better for you. You can wear slippers and there also other pads to avoid burns on the pole.
Hop Over to Our Article on Pole Fitness for Detailed Information.
3. Zumba
Zumba has been a major dance fitness system since 2001 and the most popular style dance class in the world. There are 150 countries and over 140K locations that have a Zumba class at least once a week. Zumba is a mix of at least 3 styles:
Creole – Latin – African
The moves are performed to modern pop songs and other music from today's world. Everyone has fun, laughs, sometimes cries but have an overall great time and every class. Zuma does not have a dress code, age limitation or fitness limitation. Everyone is welcome to come to have fun and do what their physical abilities allow them to do.
Since it took the floor in 2001, Zumba has become today's most popular Dancercise class, with 140,000 locations across
The Zumba name is trademarked and you can only become an instructor after you are certified through their process. Ask before starting a gym membership and make sure that they only use certified instructors in every phase of their gym.
Trained instructors will get you to burn more calories, stay within your limits and help you keep from sustaining an injury. Go to ZUMBA.COM and find class locations near you with good instructors ready to help.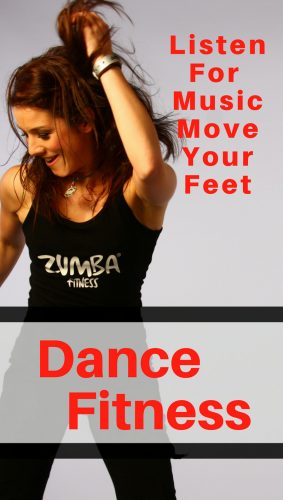 4. Bollywood
Bollywood has been gaining in popularity due in part to shows like "So You Think You Can Dance" and others. It is a fun art form based on films, musicals and dance from India. It is the combination of both traditional Indian folk dance and hip-hop to Indian Pop music.
You may have to look a little harder to find these classes but they are available if you do a little hunting. Ask anyone you know of Indian descent for recommendations. You can also get Bollywood workout videos and start your own club.
5. Burlesque
The Roaring 20s gives us a style prominent in many movies even today. The seedier pubs and speakeasies were the heart and sole of Burlesque. Get ready to do moves you might find risque and moves you will need a little time to be comfortable with performing. Watch the movie Burlesque and think of yourself as Christina Aguilera and you will lose your inhibitions quickly. You would probably do anything to look and move like her.
Find classes near you, rent a video if you are a little shy but give this style a try. As you gain in confidence in the style you will gain in dance ability. You will also have a large self-growth spurt and become more confident in yourself as well.
6. Salsa
Latin is love and everyone loves Latin, for their music, the machismo and more. Salsa is a variety of styles meshed into "Well Salsa" and you will work your legs and your hips like never before. Another great attribute is that the lessons are fun and social, there are Salsa Dance studios and bars everywhere to show off your new skills.
Find a gym with classes, most have classes for all levels. The dances are very up close and personal as well as suggestive so you may want to choose your own partner in advance. You will not only be active and get some great exercise but you will find yourself growing in self-confidence as well. Become a new you through Salsa.
7. NIA
What is NIA? NIA is Neuromuscular Integrative Action or a combination of dance, yoga, MMA and more. This form dance fitness was designed by two aerobic instructors and is designed to not only exercise your body but to open your mind to your own abilities as well. When you have a body and intellect working together is when you see true growth as an individual.
While you may not have heard of this style as often as others there are classes in many cities. Go to NIANOW.COM to get information for your area.
8. Belly Dance
Arabian Nights, I Dream of Jeannie both bring Belly Dancing to mind. It is a way to exercise your hips, legs, pelvis and core muscles like no other dance. This is a very low impact art from the people of any age or physical level can learn. The dance comes from a mix of Spanish, Russian, Moroccan and Egyptian dance moves. Whether you are really good or not, a lot the fun of this style is scarves, traditional music, suggestive outfits and yes, tambourines. All of which just adds to the enjoyment of this style.
Amazingly these are some of the easiest classes to find. Many rec-centers, community centers, and other community resource sites offer these classes. While this is a low impact dance that does not mean you aren't going to feel the burn. It is a high-energy class that will help you shed pounds as well as have fun.
9. Hip-Hop
Loud Music, dance til you drop hip-hop classes are probably the best dance fitness style for heavy cardio workouts. Some classes promise that your body will burn through 650 calories in a 1-hour class. One hour at a fast pace on a treadmill is said to burn up 300 so "Let's Just Dance"
Hip Hop classes are available at every gym pretty much in the world. Be sure and ask if the instructors are certified. Hip Hop moves can cause injury, so it is important to have a competent person to work with. Start a beginners class and you will be ready to go clubbing before you know it.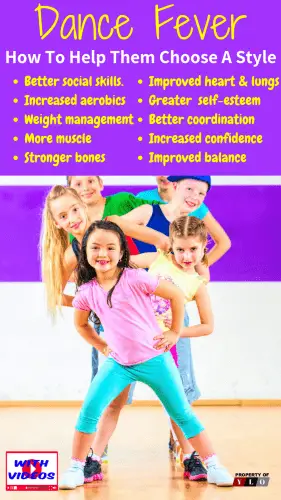 10. Masala Bhangra
The Masala Bhangra style is a mix of Bhangra folk dance, Bollywood modern dance. If you have ever eaten food from India you probably know Masala means "hot." This is a fun low impact exercise dance but one that is new and very hard to find classes for, even more than Bollywood.
The Masala Bhangra style is trademarked. You can go to MASALADANCE.COM to find information on local resources or get a video to add to your Bollywood home workouts.
10. High Cardio Exercise = Bokwa.
This style from South Africa blends step aerobics and hip-hop into a new dance form. The style also uses set movements much like dances of long ago and once you learn the steps you are pretty much a Bokwa natural. Get the basics down then use yours on moves for a fun exercise program. You may have to get a DVD to start with since this pretty much a new form in its infancy for now.
Find the Right Dance Workout Routine
You may want to jump into a class today but before signing up you may have a few things to consider. There are three key factors, level of health, age and fitness. This will help you choose from the 11 options that are listed above. Find the one that most fits your abilities, they are all fun and as you improve your health you can try more demanding styles.
One Dance Fitness style that we did not mention above is probably one of the oldest, Jazzercise. There are classes pretty much anywhere in the world, it is low impact and all of the routines are set to your physical levels.
Good fitness and overall health can help you lower the chance of many illnesses and reduce the risk of developing cancer. The speed and body workout do not always offer the best benefit. The New England Journal of Medicine found in a study that people in a Ballroom Dancing study who participated at least two times a week and a reduced risk of Alzheimer's and other dementia.
Most cities offer local resources for free or low-cost classes if organized programs at gyms are beyond your budget. Many of the traditional ballroom dances like Waltz are featured and becoming popular due to exposure on shows like "Dancing With the Stars." These shows have not only accentuated many of the traditional forms but have also shown that with good instruction anyone regardless of age or physical limitations can still dance. If you not ready to go to an organized group then get a tape and start at home. Ask friends over and have a dance party. Start a weekly club and get ready to be amazed at what you can do and how good you feel.
Here is the rule of thumb of dance fitness; always dance like no-one is watching you, because they are not.
Click On The Images To View A Few Similar Posts