DASH stands for Dietary Approaches to Stop Hypertension. This is the diet that is often recommended to people who want to prevent or treat high blood pressure (hypertension) and reduce their risk of heart disease because it focuses on fruits, vegetables, whole grains and lean meats. The diet was designed after researchers noticed that high blood pressure was much less common in those who followed a plant-based diet, such as vegetarians and vegans than in meat eaters.
** If you already know what the DASH diet is and want to dig in further on this topic, we highly recommend the Everyday DASH Diet Cookbook by Marla Heller.  It's a fantastic compilation of over 150 recipes designed to speed up weight loss, lower blood pressure and prevent diabetes.   <<Check it out here >> 
Introduction
The plan was originally created with lower blood pressure in mind and was sponsored by the US National Institute of Health.  The DASH Diet is rated the #1 Diet program in the world by U.S. News out of all plans studied.
Check out US News: 38 Best Diets Overall
The first program showed a lower blood pressure equal to or better than the best medications; even when taking in 3300 mg of sodium daily.  Since then the program has also been attributed to a reduction in the risk of a variety of diseases and health problems; including various forms of cancer, heart disease, diabetes, kidney stones, stroke, and heart failure.  It has proven to increase overall health while enabling weight loss at the same time.  The diet is full of rich, delicious, real foods.
The Improved DASH Diet
There are two DASH diet plans: the original version and a second newer version that has improved on the eating and diet restrictions to be more effective.  The first plan was created back in the 90's while the new plan has been updated with the knowledge and testing information available in 2006.  While there are some differences, both still rely on the core ingredients in the diet plan.  Eating foods such as low-fat and nonfat dairy, fruits and vegetables, along with nuts, beans, and seeds.
Why Is It So Effective
The effectiveness of the program comes from the food allowances and types.  It includes whole grains, nuts, beans, and lean meat.  It is both low fat and high in fiber.  You should follow good guidelines for the intake of sodium and the proper vitamins and minerals.  You will get the benefits of both weight loss and lower blood pressure when adhering to the program.
Based on information now available, the DASH plan was at first overlooked as a weight loss alternative.  Using this as an easy weight loss program with the recipes and shopping lists located in the diet plan you can enjoy a great deal of weight loss.  You will enjoy a diet with all of the following ingredients that are both heart healthy and conducive to weight loss.
The Food List:
Fruits
Heart-healthy fats
Lean meats/fish/poultry
Low-fat and nonfat dairy
Vegetables
Nuts/beans/seeds
Limited amounts of whole grains
The End Results:
No Calorie Counting
Improved Metabolism
Lower Body Fat and Improved Strength
Good Cardiovascular Fitness
Lower Cholesterol
Lower Blood Pressure Without Medication!
How Much Can I Lose With the DASH Diet
Weight loss can range from 0 lbs to as much as 6 to 8 per month based on the amount of exercise that is introduced into your program.  The more active you are while following the meal plan, the more weight loss you may potentially see.
You can refer to the testimonials on the Dash for Health Site
Conclusions
We found that the DASH diet has proven to yield the same weight loss results as other more famous diet programs.  With the added benefits of the DASH program, it is easy to see why it is the #1 rated diet program by U.S. News.  We would be likely to use this program even if we did not need to lose weight due to the numerous health benefits it provides.  This is an American take on the Mediterranean Diet and statistics show that people in Italy have the longest lifespan of all nations in the world.  Why not get the best of both worlds with this health and weight loss program?
Our Top 16 Favorite DASH Diet Recipes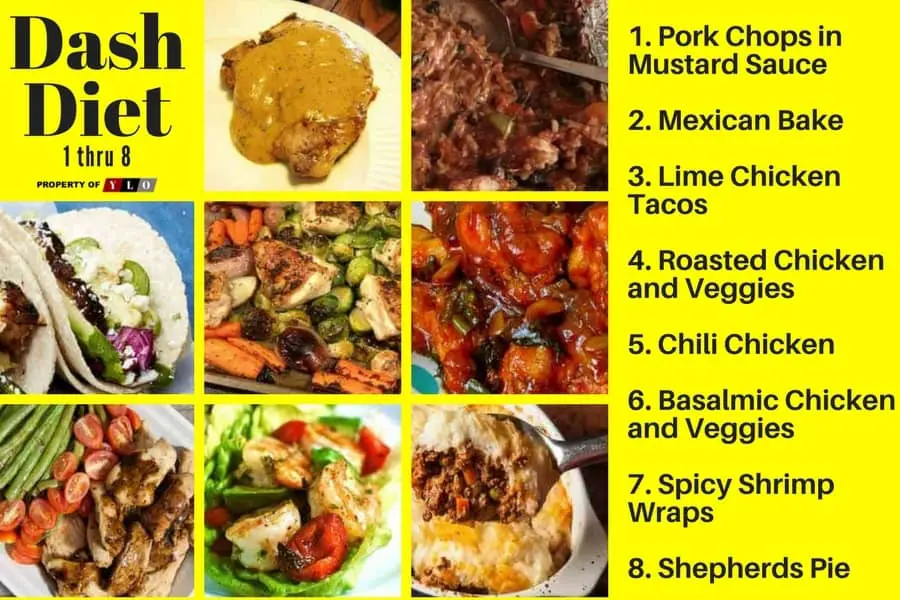 courtesy of MasterCook: Try this Pork Chops in Mustard Sauce (DASH Diet) recipe. This is a great recipe that combines the taste of the pork along with a great mustard sauce to compliment the flavor of the meat.
courtesy of AllRecipes: Mexican flavors make this casserole a family favorite and you get to use up the leftovers as well.
courtesy of DashDietPhase2: Make this meal with low-cost chicken thighs unless you feel like really splurging and using boneless breasts. Let the raw meat absorb all of the flavors before cooking You can add several options such as tequila, liquid smoke, pineapple juice, orange juice or beer to the recipe marinade. Serve with beer or margaritas, refried beans, and rice.
courtesy of GimmeDelicious: The complete recipe for a roasted chicken dinner with vegetables. The meal will take 15 minutes to prepare and is a good alternative if you don't want to cook long and are the verge of calling for takeout.
courtesy of DashDietPhase2: This great meal is best when allowed to cook overnight in the slow cooker. This succulent chicken in the batter is crispy fried and the has a helping of the chili gravy on top. Use rice or noodles to complement and is especially good in cold weather.
courtesy of CookingClassy: I like to cook meals that can all be done in 1 pan, just easier and less cleanup afterward. This 20-minute meal solves that problem and yields a delicious feast as well. The flavor is delicious and the balsamic just makes it better. You never knew food could be this good in 20 minutes.
courtesy of Notey: Great is just the only word that comes to mind when I have one of these delicious wraps. They have flavor and texture combination and can be made in less than 5 minutes with precooked shrimp from the fridge.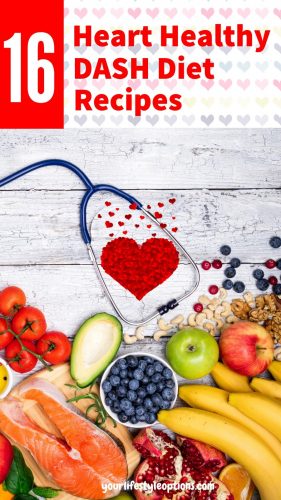 courtesy of Yummly: Being one of the most common food dishes prepared around the world in some form we thought we would do a little history on the dish. Here are few things we found out.
1. Let's start with a fairly well-known one: there is a difference between 'cottage pie' and 'shepherd's pie', and it's in the meat. Shepherd's pie should only be named as such if it contains lamb, and 'cottage' usually applies to one made with beef.
2. The name 'cottage' was applied to this kind of meat pie around the time potatoes were being introduced in the UK, because they were affordable for thing for peasants, many of whom would live in cottages, to eat. It seems a bit convoluted but hey, we're always an odd bunch with our etymology.
3. The term 'cottage pie' predates 'shepherd's' by nearly a century, but each was used synonymously with the other for a long time.
4. The Chilean version of 'pastel de papa', a dish similar to shepherd's pie eaten in many parts of the world, also contains hard-boiled eggs, raisins, and black olives.
5. The same dish in France is named 'hachis Parmentier', after the Frenchman who convinced his country to eat potatoes. 'Hachis', which takes its root from the English word 'hatchet', means a dish containing chopped or minced ingredients.
6. According to the Oxford Companion to Food, once upon a time, Scotland made its shepherd's pies with pastry instead of mashed potatoes.
7. Indian cooks once considered shepherd's pie to be a perfect dish for Tiffin (a word used to mean a light snack in British India).
8. Many vegetarians and vegans call a meat-free version a 'shepherdless' pie. Although Jamie's vegetarian shepherd's pie, with lentils and sweet potato, doesn't keep the name, it's an absolutely killer recipe and we'd recommend it to everyone.
9. Topping the potato crust with breadcrumbs actually turns your dish into a 'Cumberland pie'.
10. Although variations of this dish crop up throughout history, no name for it came into use until the introduction of the mincing machine. Before that, the meat would have to be chopped by hand, or made from leftovers.  Click here for more information on Shepherds Pie.
courtesy of DashDietRecipes: Throw this in the oven with pre-cooked chicken and have a hot meal as soon as the tortilla browns and the cheese melts.
courtesy of PurelyPrimal: Great dish if you are a vegetarian with the absence of meat. The asparagus and mushroom combination with the combined flavors of each give great results.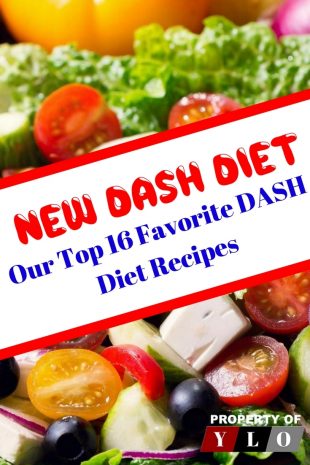 courtesy of WhatIsTheDashDietPlan: Serve Grilled Chicken Salad with Mango and Avocado for lunch and let your family or loved ones enjoy this healthy and mouth-watering meal.
courtesy of DashDietRecipes: Steam the frozen cauliflower per package directions or use fresh for a better flavor. Put the ingredients together in a small pan and in about 2 minutes everything is ready to eat.
courtesy of DashDietCollection: Everyone loves to cook meat on an open grill and with the DASH diet that allows poultry, fish and lean meat it makes a great summer pastime. This is a popular DASH recipe and the salmon will come out with better flavor and juicer than the same recipe cooked in the oven.
courtesy of DashDietRecipes: A DASH version of everyone's favorite Mac and Cheese.
courtesy of DashDietCollection: Socca pancakes get their origin from the Mediterranean and include water, gram flour, and olive oil. The reason for gram flour is a lot of proteins with high levels of folate. This gives you 4 essential vitamins: B6, Iron, Magnesium, Potassium.
courtesy of WhatIsTheDashDietPlan: While not everyone has heard of Avocado Toast everyone has had poached eggs. Try the Avocado Toast for an added flavor.
Click On The Images To View A Few Similar Posts